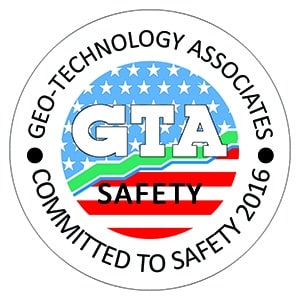 Since May 2015, when GTA hired Mike Whiteman as the Director of Safety, our EMR (Experience Modification Rate) has dropped below 1.00, and our OSHA Total Incident Recordable Rate has been lowered by 0.14.
One of the newest initiatives Mike has developed for GTA, which is sure to lower these rates even further, involves our "Near Miss Program." A near miss is any type of accident in which a person was not injured, or any circumstance which increases the potential for an injury, if not avoided. The reporting of near misses is a vital component in promoting safety and reducing injuries.
In the trending and tracking world of safety "Near Miss" reporting is crucial and provides multiple benefits. It is used as a valuable leading indicator to identify reoccurring scenarios of poor judgement, and the day and/or time patterns when events are most likely to occur. It can also help to project expected number of first aid and OSHA recordable incidences. With this information, Mike can identify areas of concern in GTA's safety program to focus future educational programs for the staff in these areas.
In an effort to further entrench the value of and encourage staff to report near misses, GTA has designed a "safety sticker" which is given to staff who report their near misses. Previously, near misses were reported infrequently. Since the establishment of this new incentive, which started in January 2016, near miss reporting has increased 75% from 2015.
It is all about safety in motion…our ongoing effort to keep our staff safe.