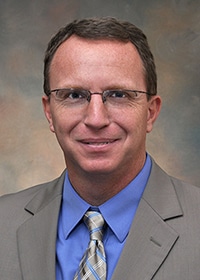 Robert Dykstra, P.E.
Vice President
Geotechnical Engineering
Construction Observation
and Testing

NYC Metro Office
(201) 641-1850
RDykstra@www.gtaeng.com
Geo-Technology Associates, Inc. is pleased to announce the promotion of Robert Dykstra, P.E., to Vice President. 
Rob Dykstra is Vice President responsible for work performed out of GTA's New York Metropolitan office, which he opened in 2014. Rob is a New Jersey and New York licensed geotechnical engineer, with 27 years of experience, who specializes in providing value-based geotechnical solutions to problematic soils and construction challenges. He provides responsive project management and geotechnical engineering, as well as technical assistance and oversight to field personnel during drilling and construction operations and testing for residential, commercial, and institutional projects in NY City and NY State (dba GTA Engineering Services of NY, P.C.), and in northern New Jersey, and southern Connecticut. He is particularly knowledgeable of the New York Metropolitan area market and geology. He has obtained certification from the American Concrete Institute as a Concrete Laboratory Technician Level II.
His responsibilities include coordination of subsurface exploration operations, lab testing, and preparation of geotechnical exploration reports, as well as, the design of driven piles, micro-piles, and underpinning, support of excavation walls and other structures. He also provides project management and technical oversight of construction observation and testing, including concrete, masonry and structural steel services for the New York office. Rob's field experience includes monitoring, testing, and evaluation of the placement/suitability of controlled fill, foundation soils, underpinning, slope stabilization measures, retaining walls, drilled shafts, micro-piles, driven piles and other various geotechnical and construction monitoring activities.
Rob earned his Bachelor of Science degree in Civil Engineering from Calvin College in Michigan, and is a member of the American Society of Civil Engineers.
Rob was the geotechnical Project Manager for the geotechnical design of the 21-story Riverwalk 7 residential building on Roosevelt Island; a 42-story hotel in Manhattan; the VUE, which is a 7-story residential building in Hackensack, New Jersey; as well as numerous other projects throughout New York's 5 boroughs, northern New Jersey, Long Island, and lower New York State. He is currently managing the special inspection services for the $280,000,000 Ambulatory Care Pavilion, a multi-story medical facility on the Valhalla Campus of Westchester Medical Center in New York.