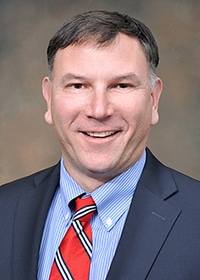 David N. Zmijewski, PE
President
Geotechnical Engineering
Quakertown, PA Office
(215) 536-8363
DaveZ@www.gtaeng.com
We are pleased to announce the appointment of Dave Z. to President of GTA.
Dave Zmijewski, PE, has been selected as the new President, responsible for GTA's 16 office locations and staff of 375.
"Dave's experience, innate leadership prowess, and knowledge of GTA's business and client service culture positions him to successfully lead the firm. His mission will be to build upon the firm's 35-year tradition of dedication to technical distinction while providing excellent client service experiences," said retiring president Pat Klima, PE. After passionately and successfully leading GTA as president for the past 11 years, Pat is stepping into the next phase of his life, retirement.
Dave is a 20-year veteran of GTA, and has held several leadership positions including founder and Principal-In-Charge of GTA's Quakertown, Pennsylvania office; Vice President for the past 17 years; and northern region Executive Vice President for the past two years.
"I look forward to leading GTA and continuing our growth model that focuses on building strong client relationships based in honesty and integrity. Relationships that are managed by our talented employees who empower GTA's culture and are provided with multiple opportunities for growth and advancement. The culture that we are building is called the 'GTA Way,' and is based on character, successful people, client focus, and entrepreneurial spirit of our employees," said Dave.
Dave becomes GTA's fourth President, preceded by John L. Wirth; Mark Grande; and J. Patrick Klima.