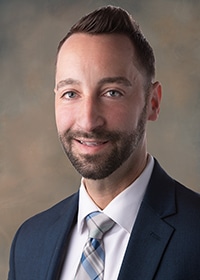 Donny Sousa, CWI
Vice President
Construction Observation & Testing Services

Somerset, NJ Office
(908) 358-3508
DSousa@www.gtaeng.com
Donny Sousa has been promoted to Vice President of GTA. With 26 years of experience in the construction industry, including 11 years with GTA, Donny is responsible for managing the construction observation and testing (COT) services department at GTA's Somerset, New Jersey office. He provides quality assurance and quality control on a wide variety of COT projects, as well as Special Inspections for structural fill placement, footing subgrade bearing capacity, concrete placement, reinforcing steel, structural masonry, structural steel bolting and welding, spray-applied fireproofing, and exterior insulation finishing system (EIFS) for our various clients across the NY/NJ area. Donny provides training, mentoring, and oversight of field engineering technicians and laboratory operations. Additionally, he assesses field problems and provides technical assistance on various commercial and residential projects.
Donny's construction expertise began in the concrete industry. He has hands-on expertise in the concrete construction phase of projects, from working as a foreman at a concrete company to starting his own contracting company prior to joining GTA. He is able to assist clients with troubleshooting concrete and earthwork construction while providing cost-effective solutions without sacrificing quality.
He received an Associate in Business degree from Union County College in 2000. Donny is an active member of his local communities where he grew up in Elizabeth and Newark, New Jersey and he strives to make a difference in development projects utilizing GTA's resources.
Donny is an active member of the International Code Council (ICC), American Concrete Institute (ACI), American Welding Society (AWS), American Wall and Ceiling Institute (AWCI), New Jersey Dept. of Community Affairs (DCA), New Jersey Building Officials Association (NJBOA), Associated Builders and Contractors (ABC), and NAIOP New Jersey.
He is currently overseeing GTA staff for several large commercial, retail, and residential projects located in within 10 New Jersey counties along with assisting our NY Metro office on various projects.