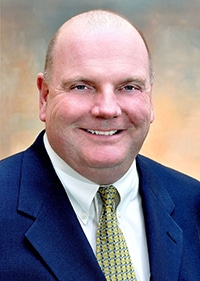 J. Patrick Klima, P.E.
President
August marks the 30th anniversary of business for Geo-Technology Associates, Inc. (GTA). GTA took root in a small office in Bel Air, MD under the leadership of John Wirth, PE. Originally founded as a local Geotechnical Engineering and Construction Observation and Testing firm, John and the leaders who followed him recognized that growth and diversity were necessary ingredients for GTA to persevere through economic setbacks and to thrive in the upturns. Since 1985, GTA has grown its service areas to include Environmental Consulting, Natural Resources Planning, Subsurface Exploration, and Groundwater / Wastewater Consulting to many of our office locations, and we presently employ nearly 300 people in 16 offices and 7 states. Talk about growth!
Our strength remains the ability to provide excellent customer service, underpinned by technical competence. We particularly want to thank our clients, who look to us as part of their team and continue to entrust us with challenging and diverse projects. And we're also grateful to our employees, whose hard work, expertise, and drive to fulfill our client's needs inspires each of us to be better.
Here's to the next 30 years!