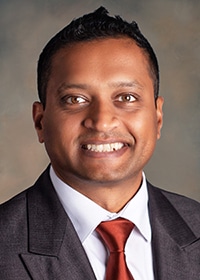 Gautham Pillappa, P.E.
Associate
We are pleased to announce our first office location in Florida!  This new office is managed by Gautham Pillappa, P.E., who has recently joined GTA as an Associate.
Our Orlando location serves residential, commercial, industrial, energy, and institutional clients, contractors, architects, and civil engineering firms by providing timely, value-based solutions to problematic conditions and construction challenges. Services provided out of this location include geotechnical engineering, environmental consulting, and construction materials testing.
Gautham S. Pillappa, P.E., has recently joined GTA as an Associate responsible for managing the geotechnical and environmental projects performed out of the Orlando office, as well as client development.  Gautham is a licensed professional engineer in Florida and Texas with more than 15 years of geotechnical engineering and environmental consulting experience. He is particularly knowledgeable of the Orlando area market and geology and specializes in residential, commercial, warehouse, industrial, and infrastructure projects.
Most recently, Gautham worked for Universal Engineering Sciences in Orlando for over nine years as a Senior Geotechnical Engineer, and was responsible for the successful completion of over 800 projects during this timeline. He received his Master of Science degree in Civil Engineering (Geotechnical) from The University of Texas at Arlington, and his Bachelor of Science degree in Civil Engineering from R.V. College of Engineering in Bangalore, India.  Gautham is a member of GBA, ASCE, GOBA, and FES.
"Over the past few years, GTA has worked on several projects in Florida with existing clients. Now, with Gautham onboard, we are happy to have a local presence with which to serve existing clients, as well as to build those same strong client relationships, grounded on honesty and integrity, with new clients.  Based on his drive, knowledge, and character, we are quite confident that Gautham will prove to fit in well with the GTA Way," said GTA President, Dave Zmijewski.
This new office is supported by the technical expertise and horsepower of our other 18 offices and more than 400 employees.
For business opportunities in Florida please contact:
Gautham Pillappa, P.E.
4617 Parkbreeze Court
Orlando, Florida 32808
GPillappa@gtaeng.com
(321) 482-4239