Market - Bridges & Tunnels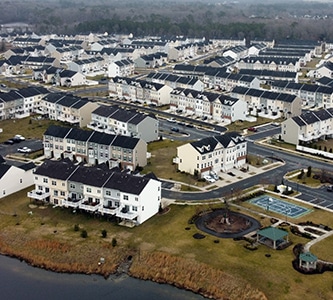 Plantation Lakes, Sussex County, DE
Geotechnical engineering, environmental consulting, wetland delineation, hydrogeologic services, and construction observation and testing services for the 664-acre, 2,510-unit Residential Planned Community (RPC), 18-hole Championship Golf Course, and 22,000-SF award-winning clubhouse
The Residences at Mid-Town Park, City of Wilmington, DE
Subsurface exploration, laboratory testing, geotechnical engineering, and COT services.
Shear wave tests and post construction dewatering recommendations for foundation and pavement design.
417,000-SF, 3 levels of underground parking for 511-cars, requiring excavations of about 32 to 44 feet.
5-story and a 7-story buildings connected by pedestrian bridge, retail, 198 apartment units, elevated courtyard, and resort-style swimming pool.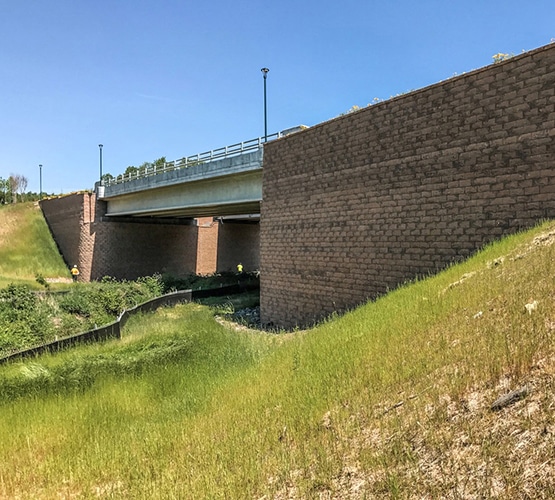 Mine Road Bridge, Stafford County, VA
Designed abutments and wingwalls for a Geosynthetic Reinforced Soil – Integrated Bridge System (GRS-IBS) for the 120-LF bridge.
Bridge abutments were 30′ tall & able to be supported on shallow foundations despite low allowable soil pressure.
The GRS-IBS wall system eliminated the need for deep foundations or a multi-span bridge. This solution accelerated bridge construction and minimized earthwork, wetland impact, construction cost and life-cycle cost.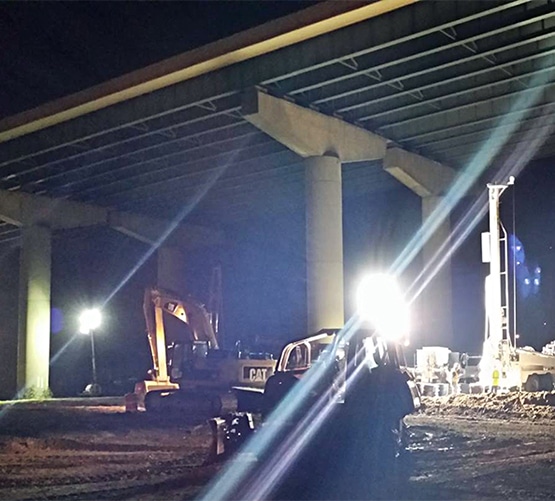 I-495 Emergency Bridge Repairs, Wilmington, DE
Provided emergency response and corrective action services including subsurface exploration and geotechnical engineering services to repair BR1-183 on I-495 over Christina River.
Performed 12 CPT soundings with pore pressure dissipation tests.
Monitored pore pressure through monitoring wells, pressure transducers and vibrating wire piezometers for approximately 12 months.