Market - Condominiums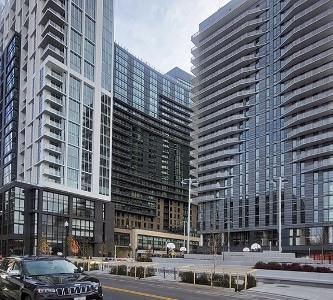 The Highlands, Arlington County, VA
Part of the West Rosslyn Area Plan Study (WRAPS), a County-driven and community-involved redevelopment opportunity.
Geotechnical engineering, environmental consulting, and COT services for the 1,200,000-SF above grade complex with three high-rise towers containing upscale condominium and luxury apartment communities, and ground floor retail. The complex also includes four levels of below grade parking for approximately 1,050 cars.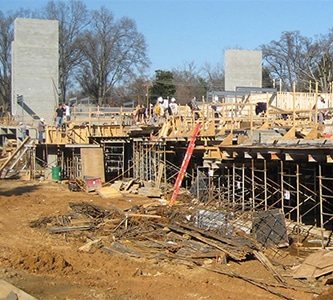 Tranquil Court, Charlotte, NC
Development included a 4-story 104-unit condominium building and a 5-story, 62,000-sf retail and office building situated above a 1-story parking structure.
GTA Associates, Inc.'s services included construction observation and testing of structural fills, concrete foundation and slabs, structural steel, masonry, asphalt, and a 6,500-sf soil nail wall.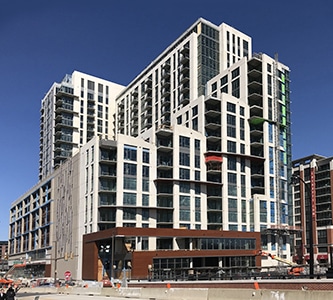 Liberty Harbor East, Baltimore City, MD
Geotechnical and environmental consulting for the 23-story, 750,000-SF, mixed-use building with apartments, condominiums, retail, and parking.
COT services and environmental consulting during construction of building's foundation.
Instrumentation and monitoring plan to monitor settlement of a century old brick-lined stormwater tunnel supported on timber piles, located less than 10 feet from the proposed 3- to 6-foot diameter caissons.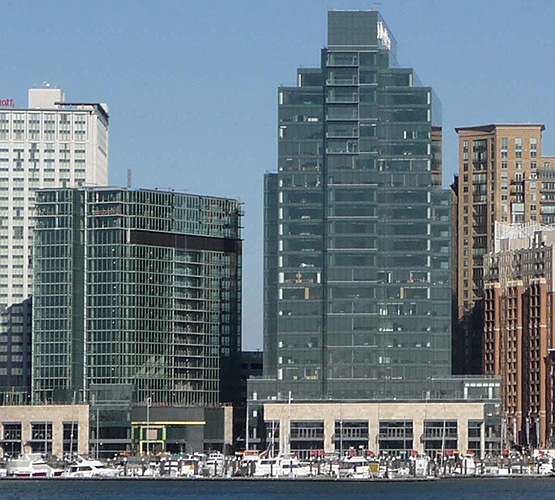 Four Seasons Hotel & Legg Mason Office Complex, Baltimore City, MD
22-Story luxury hotel and condominium tower and a 26-story office tower at Baltimore's waterfront with 5-story below grade parking.
Construction observation and testing included a slurry wall, mat foundation, post-tensioned concrete, micro-piles, caissons, and tie-back anchors.
Geotechnical, environmental, and hydrogeological services including borings, monitoring wells, seismic analysis, and in-situ permeability testing.