Market - Defense Structures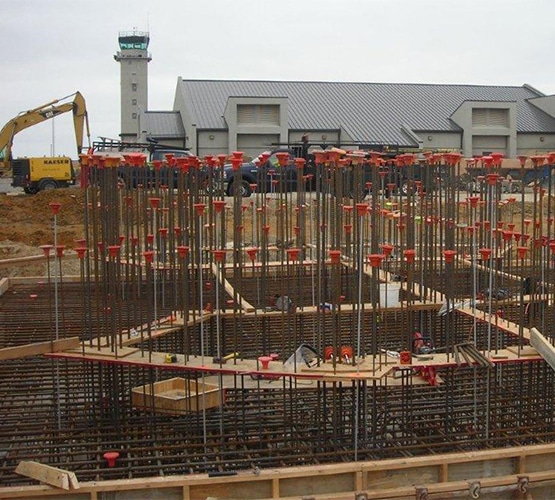 Dover Air Force Base, Air Traffic Control Tower Replacement, Dover, DE
Subsurface exploration and COT services for a new 9-level Air Traffic Control Tower.
Geotechnical investigation included a 120-foot-deep boring for evaluation of deep foundation options.
Special inspections during construction consisted of concrete testing, structural steel inspection, and evaluation of fire-proofing materials.
Structural steel observations during the demolition of the former Air Traffic Control Tower.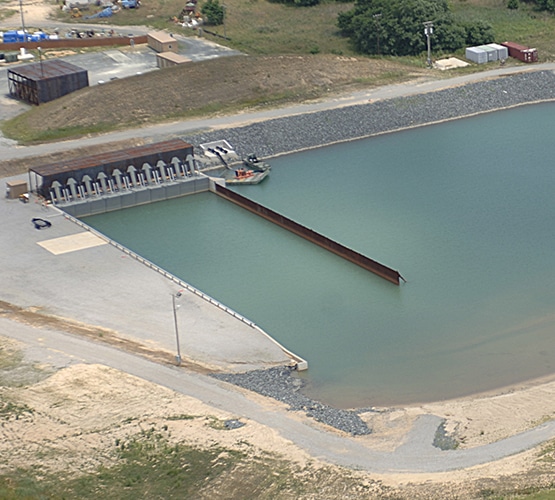 APG, Littoral Warfare Environmental Test Facility, APG, MD
400' x 100', 20'‑deep, excavated pond with a 6' wave machine for testing amphibious vehicles for beachfront assaults at Aberdeen Proving Grounds, MD.
Services included geotechnical explorations and recommendations, design of a 32' tall reinforced earth retaining wall, and slope stability analysis for the dynamic forces imposed by underwater charges of up to 500 pounds of TNT equivalent.
Piezometers were installed to depths of 50' to evaluate groundwater levels.