Market - Energy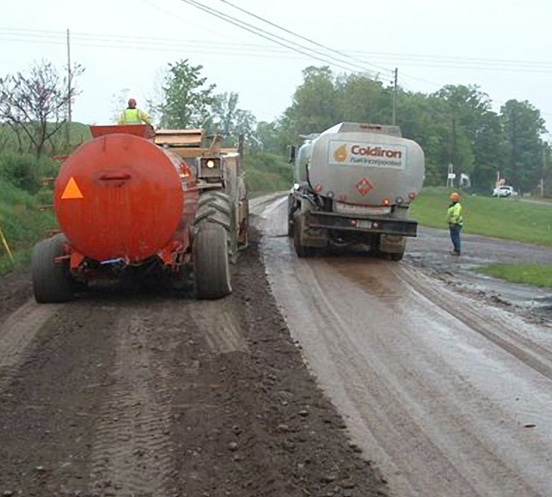 Marcellus Shale, FDR Design, PA & WV
Provided design for upgrade and/or reconstruction of approximately 57 different paved and unpaved state, county, and municipal owned public roadways in Pennsylvania that were damaged by Marcellus/Utica Shale related drilling traffic.
Provided design for seven dirt and gravel roads, totaling 27 miles, through the Allegheny National Forest that will be subjected to heavy traffic from oil and gas drilling.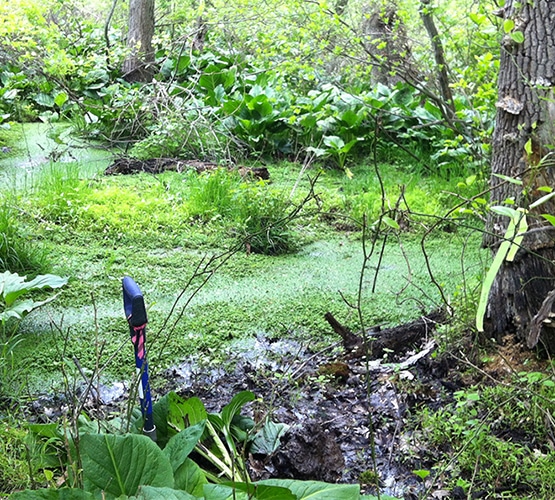 Natural Gas Pipeline Relocation, New Castle County, DE
Provided wetland delineation and permitting services for the 1.5-mile utility alignment project.
Coordinated with USACE, DNREC Wetlands and Subaqueous Lands Section and Natural Heritage and Endangered Species Program.
Obtained USACE authorization to use Nationwide Permit 12-Utility Line Activities.
Obtained State Subaqueous Lands authorization & coordinated with Delaware SHPO for issuance of a Cultural Resource Survey Concurrence letter.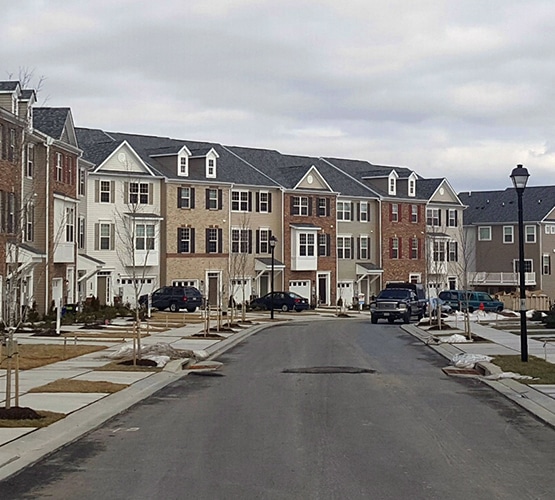 Ballard Green, Baltimore County, MD
The development plan for the 105-acre, 521-home mixed-use community called for depths of fill up to 12-18 feet over portions of existing gas pipelines.
The gas company required detailed evaluation to ensure that the fill loads would not impact the pipelines.
DMT soundings were used to estimate the soil stiffness and resulting settlement beneath each pipeline.
GTA was able to more accurately estimate soil settlements resulting in a less conservative analysis.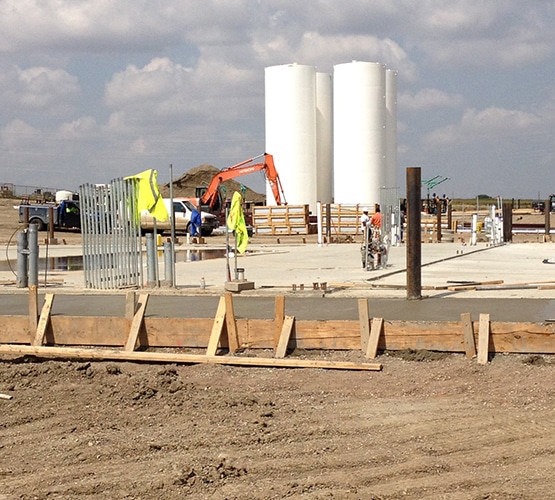 Thomas Petroleum, Diesel Fuel Distribution Facility, Williston, ND
Construction consisted of a one-story, slab-on-grade, 10,000 sf metal building and a tank farm consisting of four, 14-foot diameter, 50,000-gallon tanks.
Provided subsurface exploration, laboratory testing, and engineering analysis and construction observation and testing services.
Geotechnical evaluation included recommendations for foundation support, slab support, tank foundation/containment pad support, site grading, groundwater control, and utility construction.
Full-Depth Road Reclamation Design, OH, PA, & WV
Provided design for reconstruction of over 750 miles of paved state, county, & municipal owned public roadways in Ohio, Pennsylvania, & West Virginia that were damaged by Marcellus/Utica Shale related drilling traffic.
Performed initial evaluations of pavement condition and distress, plus test pit explorations to evaluate the pavement section and subgrade conditions.
Designed specialty slope & wall stability systems to support areas of slope instability affecting public roads.
Natural Gas Pipeline Expansion, Kent County, DE
Provided natural resource evaluations and federal and state permitting services for this approximately 5.5-mile utility alignment project.
GTA coordinated with FERC, USACE, DNREC Wetlands and Subaqueous Lands Section, and DNREC Natural Heritage and Endangered Species Program, and the Delaware SHPO.
Observed the installation of well point systems used to dewatering the open cut sections during construction through water ways.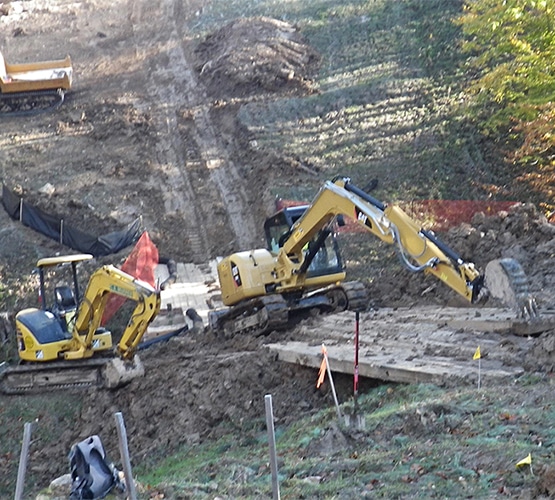 Pipeline Landslide Remediation, PA and WV
Provided geotechnical design and construction observation and testing for landslides associated with a 42-mile-long natural gas pipeline in Pennsylvania and West Virginia.
Performed field visits and test pits explorations to obtain information for the landslides and surface/subsurface drainage.
Developed landslide repair plans for each slide, which included plans, cross-sections, details and specifications.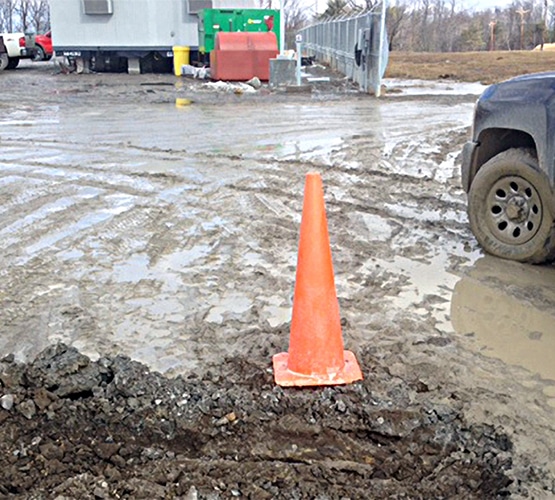 Compressor Station Surface Stabilization Projects, OH
Provided geotechnical testing and design for the surface stabilization of three compressor stations pads in Ohio.
Performed test pits to evaluate the surface and subsurface conditions and identify subgrade strength.
Performed soil cement mix design testing to determine the approximate chemical mix required to stabilize the surface.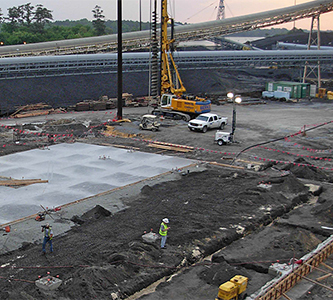 NRG Energy, Indian River Plant AQCS, Sussex County, DE
Retrofit two power generation station units with air quality control systems to meet future air pollution requirements.
Services included construction observation and testing for micro-piles; auger pressure grouted piles and displacement piles; pile caps, concrete slabs, and structure fills.
Forensic evaluations were performed on partially poured pile caps for a byproduct silo.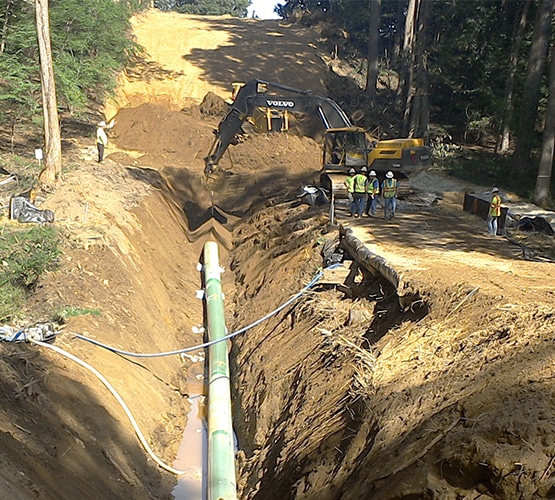 21-Mile Pipeline Installation, Third Party Independent Environmental Monitor Support, MD
Provided independent environmental monitoring services for the installation of 21.1 miles of 26-inch diameter pipeline and associated facilities.
Work included construction inspection of the pipeline and associated site improvements including sediment control features, approving low-impact plan modifications, submitting reports to federal, state, and local agencies.