Market - Government & Institutional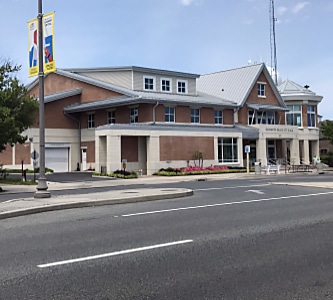 Rehoboth City Hall, Sussex County, DE
Construction observation and testing services for the new $21 million complex which includes the Parking Department and Communications Department building and City Hall.
The approximately 50,000 SF, three-story building with basement construction entailed selective demolition of existing features while expanding the overall building footprint.
Parking lot construction included porous pavement construction as an integrated feature of stormwater management for the project site.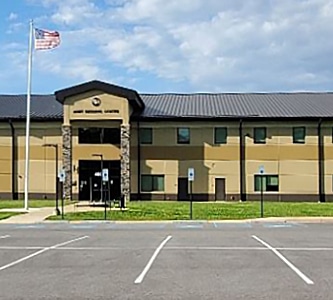 Bowie Army Reserve Center, Charles County, MD
79,795-SF ARC training facility, 5,703-SF organization maintenance shop, and 5,163-SF storage building, and infrastructure, several parking lots, associated infrastructure, and SWM.
GTA provided geotechnical consulting services including seismic site classification.
GTA also provided construction observation and testing services during construction.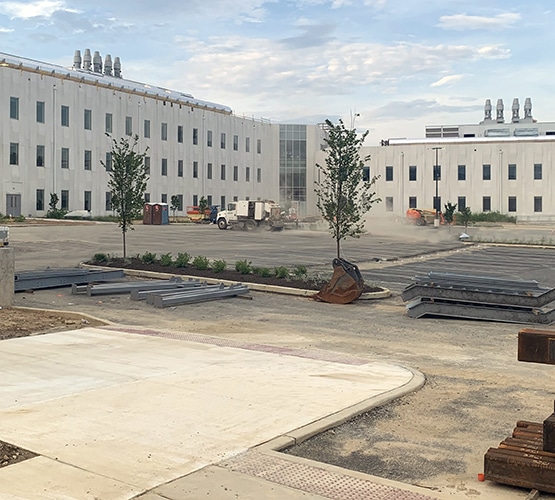 Chemours Discovery Hub, Newark, DE
New three-story, 325,000-SF research facility.
The project is a redevelopment of a portion of the former Chrysler manufacturing facility, now part of the University of Delaware's Science Technology and Advanced Research (STAR) Campus.
GTA provided environmental, geotechnical, construction observation and testing services.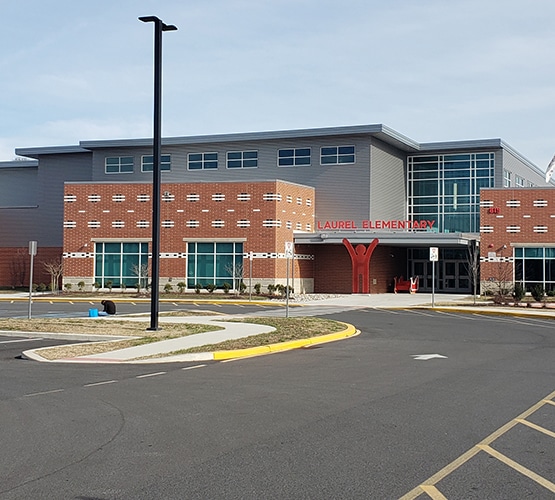 Laurel Elementary School, Sussex County, DE
2019 ENR MidAtlantic Best Projects winner in the K-12 Education category.
New $35.4M, 151,958-SF elementary school which accommodates 1,200-students.
Geotechnical services, CPT soundings, SPT borings, infiltrometer testing, laboratory analysis.
Construction testing for site grading, subgrade soils and utility construction; bituminous concrete pavement; laboratory testing; and structural steel.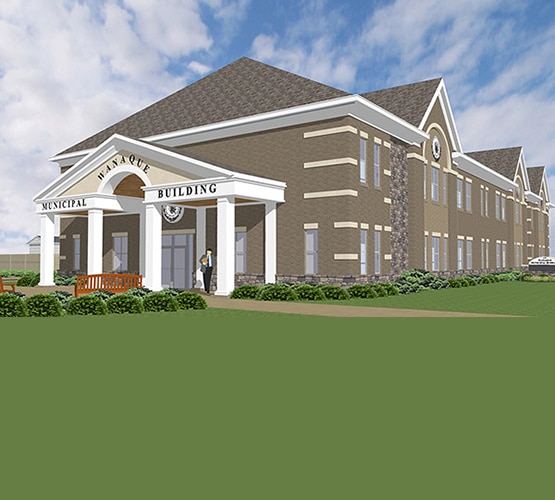 Wanaque Municipal Building, Wanaque, NJ
Subsurface exploration, geotechnical engineering, and environmental consulting services.
New City Hall and Police Station with two 9,000-SF floors plus a half-occupied basement (27,000 SF).
The facility houses administrative offices, the Municipal Court, and the Police Department.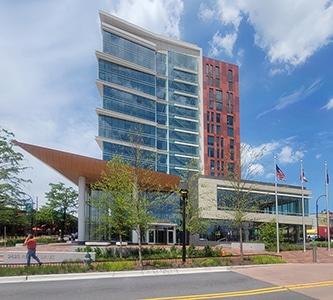 M-NCPPC Wheaton Headquarters, Montgomery County, MD
Environmental & geotechnical consulting during design, and environmental services during site excavation & construction.
$170 million, 308,000-SF office building with a 4-story underground parking garage, 1st floor retail, 14-stories of office space, Town Square, and transit connection.
USGBC LEED Platinum certified.
A geothermal heating/cooling system was installed beneath the parking garage; this is one of the first such applications in MD.
Woodlawn Heights Public Library Addition and Renovation, Bronx, NY
GTA-NY worked with the New York Public Library and New York Department of Design and Construction on the proposed renovation and addition.
Our services included providing geotechnical design and construction recommendations for new foundation elements.
We provided design alternatives to address an existing retaining wall foundation which encroached the proposed footprint of the library addition.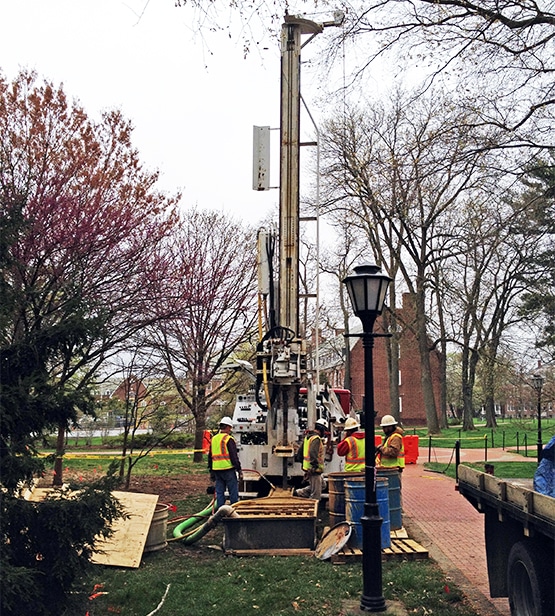 University of Delaware, Campus Utility Plant Supply Well, Newark, DE
Performed exploratory drilling to evaluate the potential for locating a new UDCUP water supply well.
Performed a 48-hour pumping test on the existing UDCUP well to evaluate the potential for increasing the permitted well withdrawal rates.
GTA coordinated efforts with the City of Newark Director of Public Works and DNREC.
GTA prepared a Water Allocation Permit Modification for increased withdrawal based on the results of our evaluation.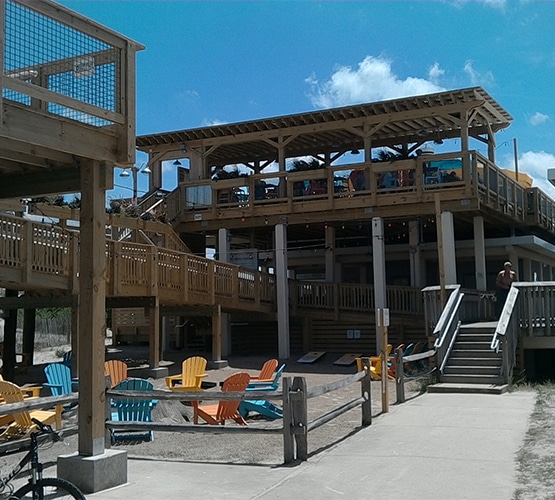 Big Chill Beach Club, Sussex County, DE
Public/private joint venture between DNREC and La Vida Hospitality Group.
200-seat oceanfront restaurant and event facility located at Delaware Seashore State Park.
Geotechnical engineering; electronic Cone Penetration Test (CPT) soundings extending upwards to 100 feet deep; COT services including Class B timber and 12×12-inch concrete pile installation, vibration monitoring during pile installation, and site visits and reports for bank draws.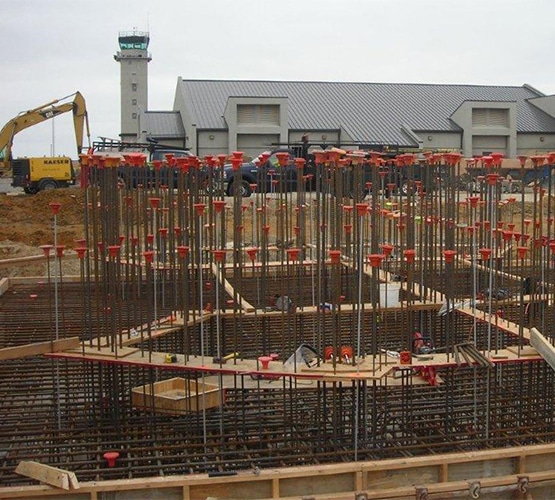 Dover Air Force Base, Air Traffic Control Tower Replacement, Dover, DE
Subsurface exploration and COT services for a new 9-level Air Traffic Control Tower.
Geotechnical investigation included a 120-foot-deep boring for evaluation of deep foundation options.
Special inspections during construction consisted of concrete testing, structural steel inspection, and evaluation of fire-proofing materials.
Structural steel observations during the demolition of the former Air Traffic Control Tower.