Market - Hotel & Resort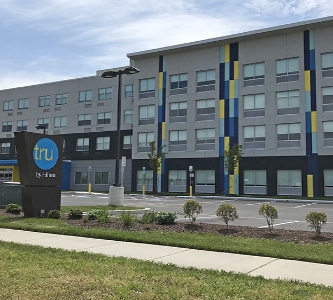 Tru by Hilton, Sussex County, DE
GTA provided subsurface exploration, geotechnical engineering, and construction observation and testing services including earthwork, foundations, slabs, and structural steel for the four-story, 44,000-SF, 90-room Tru by Hilton hotel with pool and fitness center, and a 7,200-SF, one-level retail building anchored by Starbuck.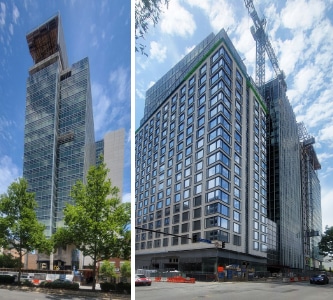 Avocet Tower, Montgomery County, MD
GTA provided geotechnical and environmental consulting services.
22-story, 520,000-GSF mixed-use building with 220-key AC Hotel by Marriott, 370,000-SF office tower, and 2-story underground parking garage.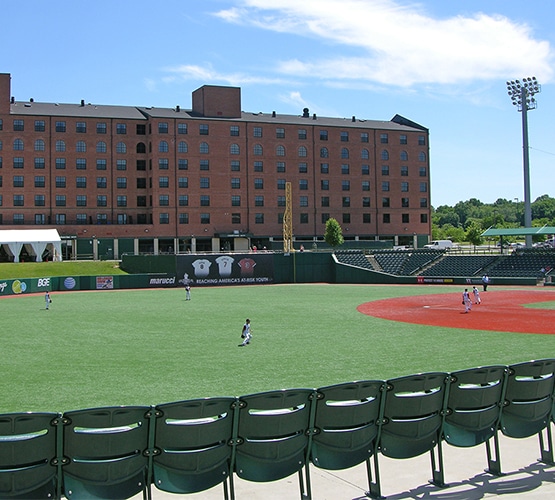 Ripken Experience, Stadium, and Courtyard & Residence Inn by Marriott, Aberdeen, MD
Geotechnical engineering and COT services for the 155,000-SF, seven-story hotel, founded on 394 vibro-piers. Building design imitates the "Warehouse" building at Oriole Park at Camden Yards in Baltimore.
Geotechnical engineering for the 44-acre summer camp including recommendations for foundations, slabs, retaining walls, pavements, and a stormwater management facility.
Geotechnical engineering and COT services for the 6,300-seat Ripken Stadium, including the use of lime-stabilization of parking and drive areas for pavement support.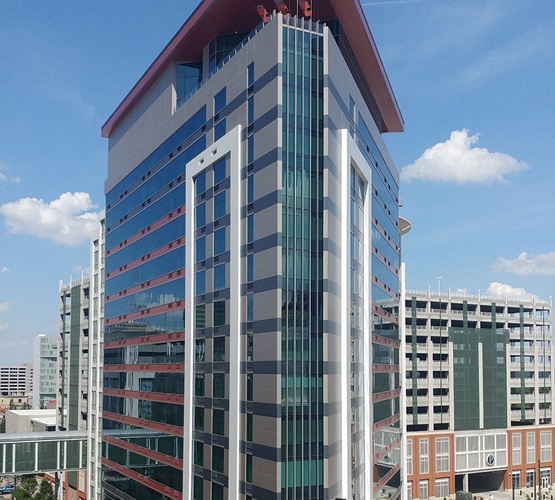 SpringHill Suites Uptown Hotel, Charlotte, NC
GTA Associates, Inc. provided geotechnical engineering and construction observation and testing services for this 16-story, 195-key hotel.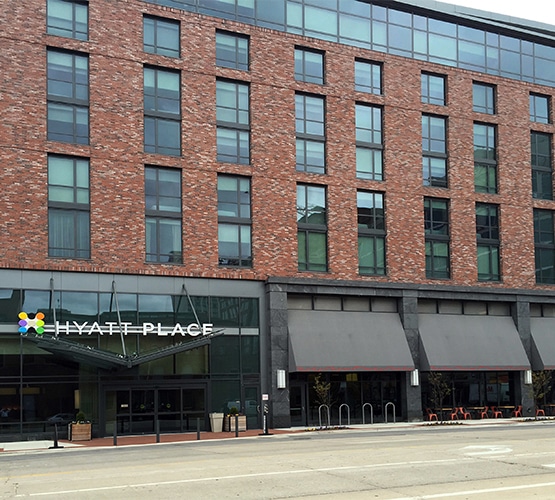 Hyatt Place, Baltimore City, MD
A 150,000-SF, 208-room hotel with ground floor retail space and a parking garage
Performed Phase I and Phase II Environmental Site Assessments finding elevated concentrations of total arsenic and lead concentrations, polycyclic aromatic hydrocarbons (PAHs) and hexavalent chromium in soil
Approved as part of Maryland Voluntary Cleanup Program.
Camelback Ski Resort Lodge & Indoor Waterpark, Tannersville, PA
This $163 million development includes a 125,000 sf Aquatopia Indoor Waterpark, 45,000 sf Arcadia Family Adventure Center, and 8-story 453-room, ski-in/ski-out Lodge with 20,000-SF of meeting and conference space and 3 restaurants.
Services included construction observation and testing as well as geotechnical consultation.
Awarded '2015 Project of the Year' by the Lehigh Valley Section of ASCE for Outstanding Civil Engineering.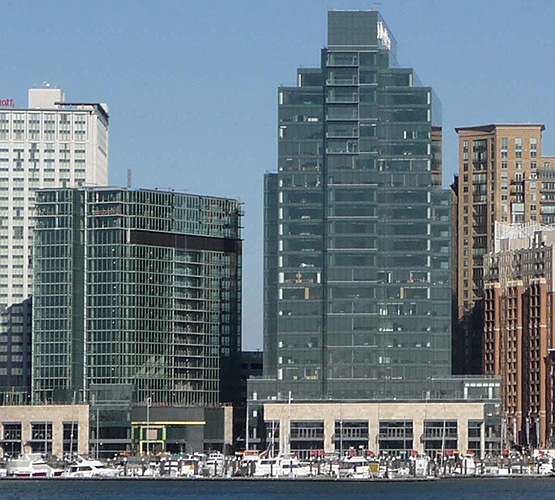 Four Seasons Hotel & Legg Mason Office Complex, Baltimore City, MD
22-Story luxury hotel and condominium tower and a 26-story office tower at Baltimore's waterfront with 5-story below grade parking.
Construction observation and testing included a slurry wall, mat foundation, post-tensioned concrete, micro-piles, caissons, and tie-back anchors.
Geotechnical, environmental, and hydrogeological services including borings, monitoring wells, seismic analysis, and in-situ permeability testing.