Market - Industrial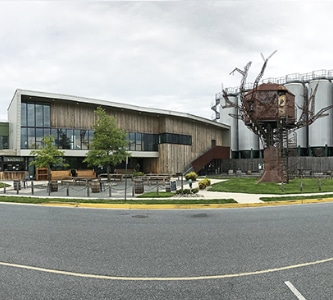 Dogfish Head Brewery, Sussex County, DE
GTA provided subsurface exploration, geotechnical engineering, laboratory testing, and construction observation and testing (COT) services for Dogfish Head Brewery's Bay 7 project.
The project involved removal of an existing 4-inch thick slab and replacing it with 24-inch-thick reinforced concrete pads which would be used to support the weight of 20, 70-foot-tall tanks within an existing warehouse.
Also provided COT services for a chiller addition and expansion of their wastewater treatment plant.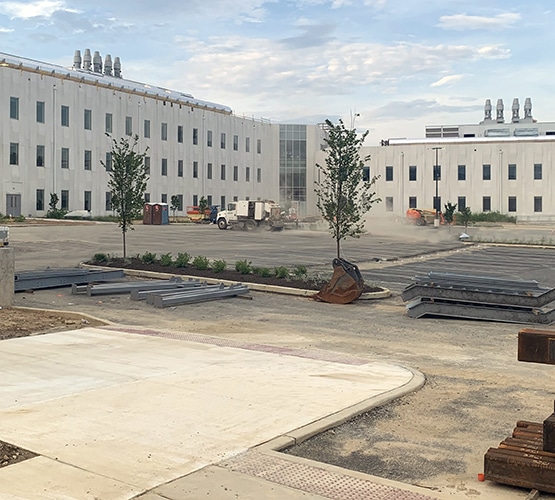 Chemours Discovery Hub, Newark, DE
New three-story, 325,000-SF research facility.
The project is a redevelopment of a portion of the former Chrysler manufacturing facility, now part of the University of Delaware's Science Technology and Advanced Research (STAR) Campus.
GTA provided environmental, geotechnical, construction observation and testing services.
Village South at Waugh Chapel, Anne Arundel County, MD
Drilling, lab testing, geotechnical engineering, environmental consulting, & COT services for the 100-acre, 1.2 million-SF residential, retail, & commercial development, located at the site of a former sand & gravel mine reclaimed with fly ash.
Site issues encountered included: fly ash fill, loose fly ash, uncontrolled fill, a stump dump, a deep mined hole, a tall retaining wall on uncontrolled fill, an existing deep sewer with poor backfill, and a proposed deep sewer close to a building.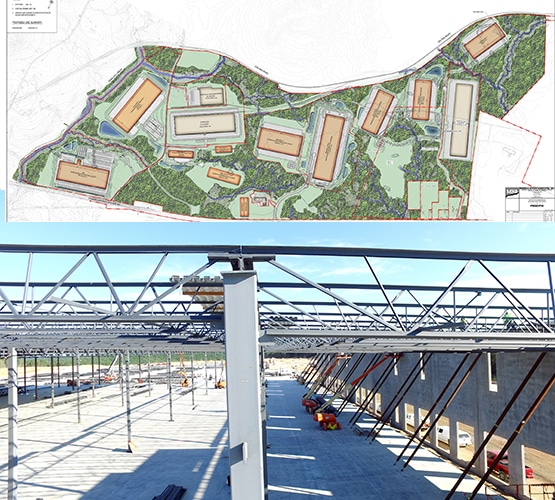 Principio Business Park & Warehouses, Cecil County, MD
GTA provided geotechnical engineering and natural resource planning services in conjunction with the comprehensive master land use plan for large warehouse/distribution (up to 1,500,000 SF in size) and office uses at the 1,000-acre property with rail access and close proximity to I-95.
Also provided geotechnical explorations and recommendations, natural resources planning, environmental consulting, & COT services for several parcels at the business park.
Hanover Ridge Trade Center, Luzerne County, PA
175-acre reclaimed mining site redevelopment to include several warehouses totaling 2,000,000+ SF.
Subsurface explorations, laboratory testing, geophysical (ERI & EM) surveys, and geotechnical evaluation, and COT services.
32 test pits, 50 site wide SPT test borings, and several deep borings.
GTA's recommendations included dynamic compaction (over 2 million SF) and shallow foundations, deep surface compaction, and slope reconstruction.
Johnson Controls York County Office and Test Lab Campus, Shrewsbury, PA
Geotechnical engineering, hydrogeologic and COT services for the $150M, 57-acre Applied Development & Engineering Center complex.
Project includes a 107,000-SF, three-story office building, and a 286,000-SF, state-of-the-art testing and laboratory.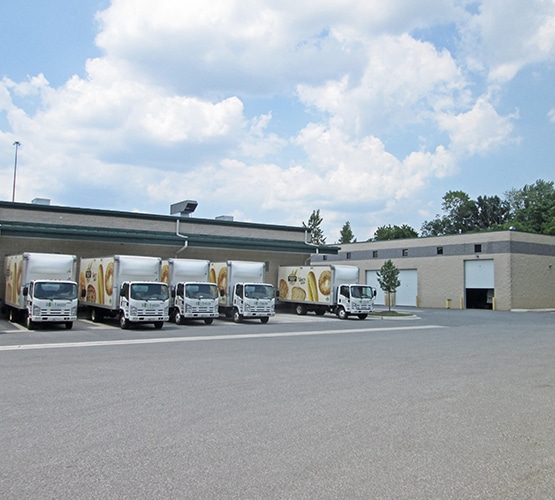 H & S Bakery, Distribution Center at Hollander Ridge, Baltimore City, MD
New 28,000-SF Baltimore City Green Standard (LEED Silver equivalent) warehouse and distribution facility, plus a separate 6,400-SF truck maintenance facility designed to accept propane and gasoline powered vehicles.
Services include subsurface exploration, laboratory testing, geotechnical engineering, Phase I and II Environmental Site Assessments, and construction observation and testing services.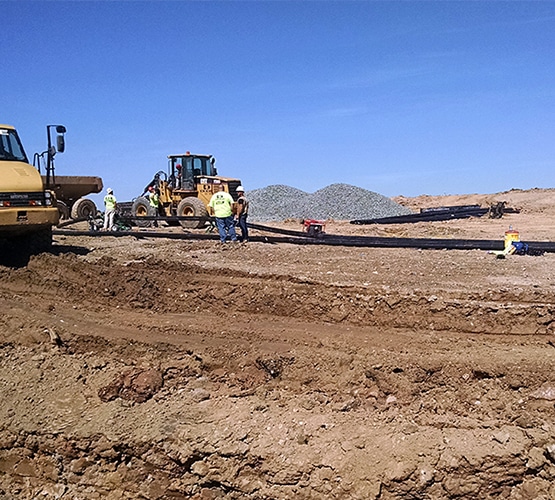 Rubble Landfill Closure, Spencer's East Site, Harford County, MD
Construction observation and testing services during the closure of the rubble landfill.
Services included observing the removal of unsuitable or failing cover soil areas and placement of new controlled fill for the cap, access roads, drainage easements, and stormwater management facilities.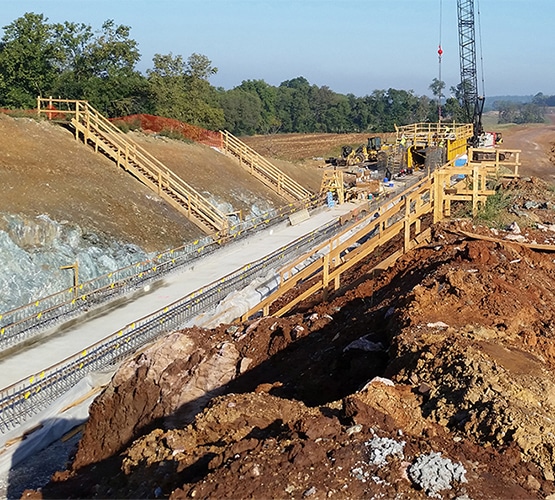 Union Bridge Quarry Replacement, New Windsor, MD
Geotechnical consultation, geophysical survey, and COT services for the five-mile conveyor and associated site improvements between the Union Bridge and New Windsor plants.
GTA complied several years of new and previous subsurface data to provide design and construction recommendations for the overland and tunneled conveyor sections, as well as the foundations for the rock crusher, retaining walls, transfer towers, and conveyor bents.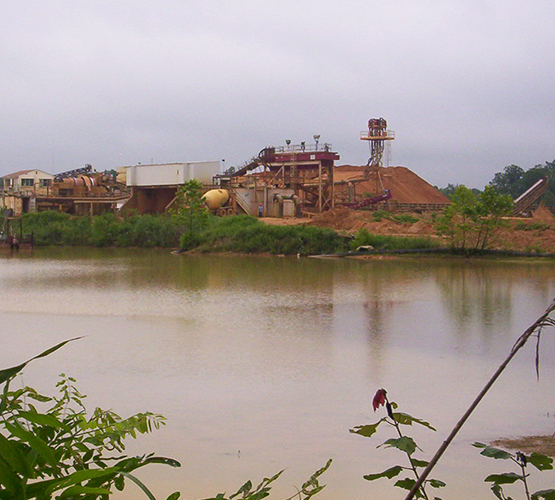 Sand & Gravel Mining Site Potential Redevelopment, Charles County, MD
Planned mixed-use development at the site of an existing sand and gravel mine.
GTA performed a combination of SPT, CPT, and DMT soundings to evaluate the engineering characteristics of the soils and determine their potential impact on development.
GTA worked with the project team to devise several options/methods for construction of structures in areas which are underlain by the wash pond sediments.