Market - Leisure & Hospitality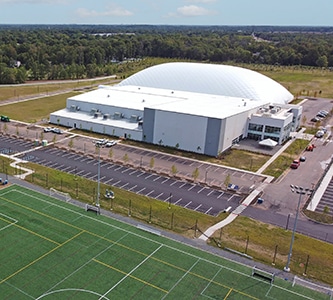 Iron Peak Sports and Events, Somerset, NJ
New 200,000-SF indoor multi-sport training, recreation, events and entertainment center.
GTA provided construction observation and testing services.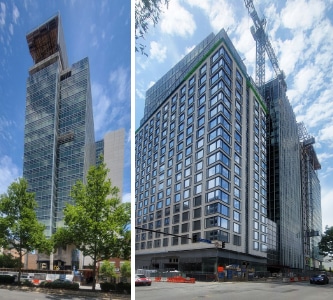 Avocet Tower, Montgomery County, MD
GTA provided geotechnical and environmental consulting services.
22-story, 520,000-GSF mixed-use building with 220-key AC Hotel by Marriott, 370,000-SF office tower, and 2-story underground parking garage.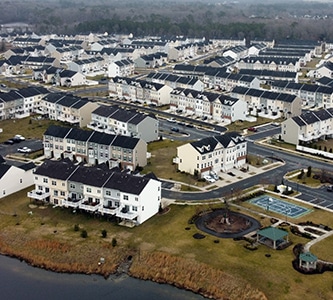 Plantation Lakes, Sussex County, DE
Geotechnical engineering, environmental consulting, wetland delineation, hydrogeologic services, and construction observation and testing services for the 664-acre, 2,510-unit Residential Planned Community (RPC), 18-hole Championship Golf Course, and 22,000-SF award-winning clubhouse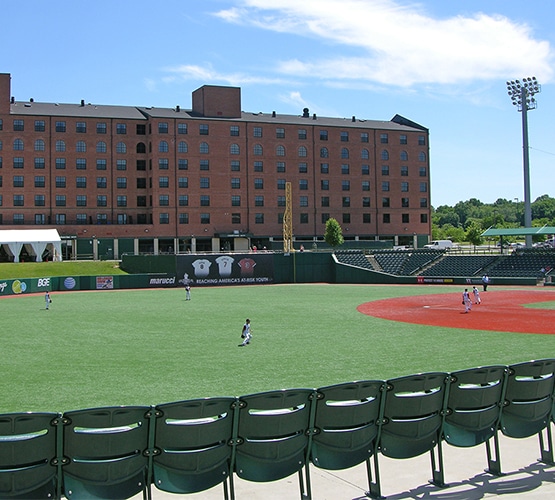 Ripken Center, Stadium, and Courtyard & Residence Inn by Marriott, Aberdeen, MD
Geotechnical engineering and COT services for the 155,000-SF, seven-story hotel, founded on 394 vibro-piers. Building design imitates the "Warehouse" building at Oriole Park at Camden Yards in Baltimore.
Geotechnical engineering for the 44-acre summer camp including recommendations for foundations, slabs, retaining walls, pavements, and a stormwater management facility.
Geotechnical engineering and COT services for the 6,300-seat Ripken Stadium, including the use of lime-stabilization of parking and drive areas for pavement support.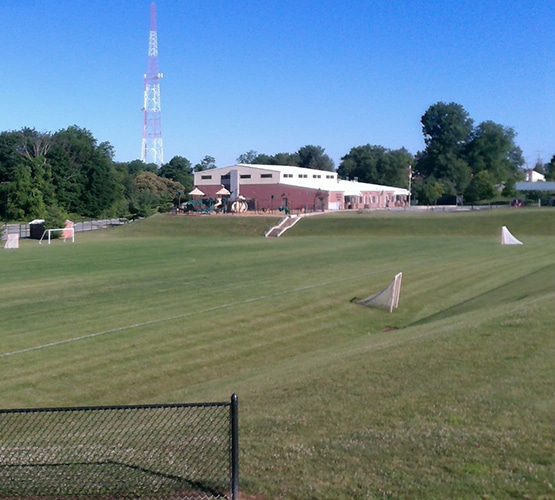 Sweet Air Park, Baltimore County, MD
COT services during the development of the 30.6-acre park including pavilions, picnic areas, athletic fields, restrooms, a walking trail, parking lot, and Maryland State Highway Administration improvements.
Observation and testing for stormwater management facilities, grading, topsoil, road fills, pavement sections, and concrete work.
Laboratory testing of the soils, concrete, and asphalt materials used during construction.
Sportika, Manalapan Township, Monmouth County, NJ
Performed a supplemental exploration to evaluate the extent of fill material across the location of the proposed sports complex, including excavation of shallow test pits and Dilatometer Tests (DMT).
Geotechnical report summarizing results & recommendations for design & construction of proposed foundations & site improvements.
COT services for the 170,000 SF of building with 90,000-SF indoor turf field & 7 basketball courts on 2 levels, and associated infrastructure.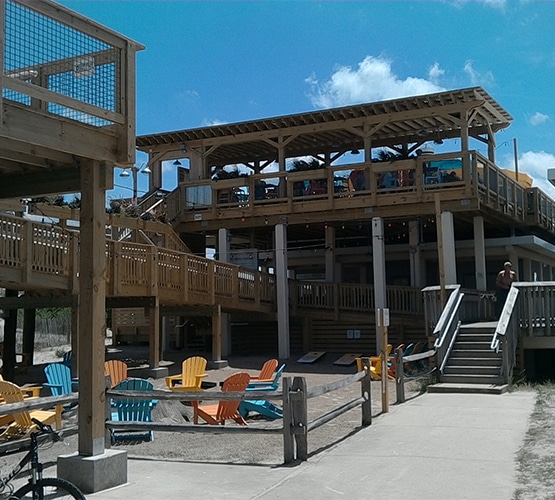 Big Chill Beach Club, Sussex County, DE
Public/private joint venture between DNREC and La Vida Hospitality Group.
200-seat oceanfront restaurant and event facility located at Delaware Seashore State Park.
Geotechnical engineering; electronic Cone Penetration Test (CPT) soundings extending upwards to 100 feet deep; COT services including Class B timber and 12×12-inch concrete pile installation, vibration monitoring during pile installation, and site visits and reports for bank draws.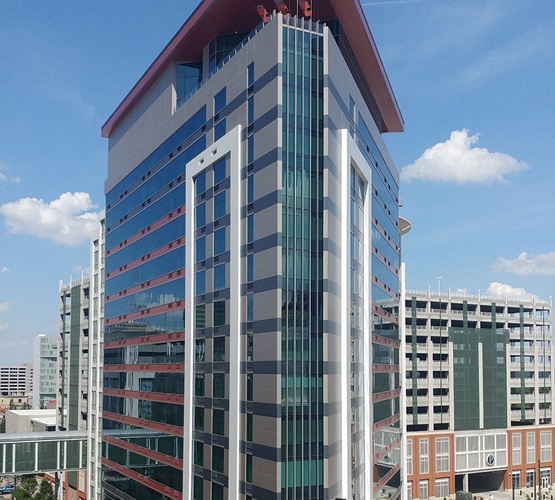 SpringHill Suites Uptown Hotel, Charlotte, NC
GTA Associates, Inc. provided geotechnical engineering and construction observation and testing services for this 16-story, 195-key hotel.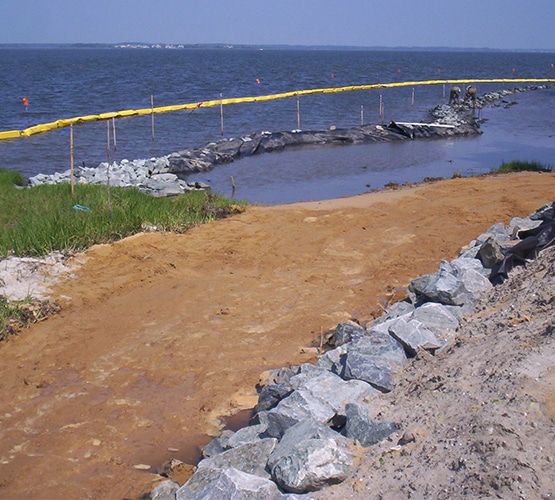 Shoreline Restoration at Sunset Island, Ocean City, MD
GTA provided construction observation, material testing, and annual monitoring services for this "Living Shoreline" restoration project including marsh plantings, sills, groins and jetties at Ocean City's Sunset Island.
In addition to the removal of a rubble-filled shoreline, mitigation measures included the complete removal of invasive common reed (Phragmites australis).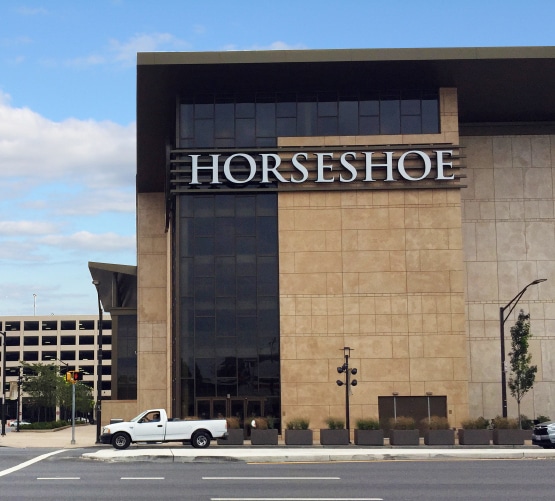 Horseshoe Casino, Baltimore City, MD
Geophysical testing, geotechnical and environmental consulting for new two-story 140,000-SF casino and associated seven-level, 3,500-car, above grade parking garage.
Relatively deep layer of fills and soft clayey soils required use of deep foundations. Subsurface explorations were in excess of 90 feet, where rock cores were obtained.
Observed & evaluated several static & dynamic load tests on CFAs to develop installation criteria and allowable loads for CFAs of different diameters.