Market - Manufacturing / R&D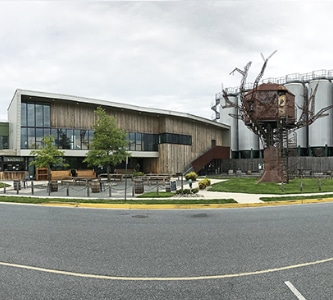 Dogfish Head Brewery, Sussex County, DE
GTA provided subsurface exploration, geotechnical engineering, laboratory testing, and construction observation and testing (COT) services for Dogfish Head Brewery's Bay 7 project.
The project involved removal of an existing 4-inch thick slab and replacing it with 24-inch-thick reinforced concrete pads which would be used to support the weight of 20, 70-foot-tall tanks within an existing warehouse.
Also provided COT services for a chiller addition and expansion of their wastewater treatment plant.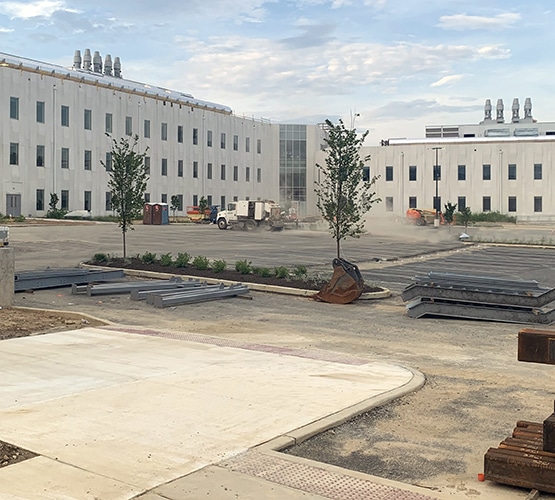 Chemours Discovery Hub, Newark, DE
New three-story, 325,000-SF research facility.
The project is a redevelopment of a portion of the former Chrysler manufacturing facility, now part of the University of Delaware's Science Technology and Advanced Research (STAR) Campus.
GTA provided environmental, geotechnical, construction observation and testing services.
Johnson Controls York County Office and Test Lab Campus, Shrewsbury, PA
Geotechnical engineering, hydrogeologic and COT services for the $150M, 57-acre Applied Development & Engineering Center complex.
Project includes a 107,000-SF, three-story office building, and a 286,000-SF, state-of-the-art testing and laboratory.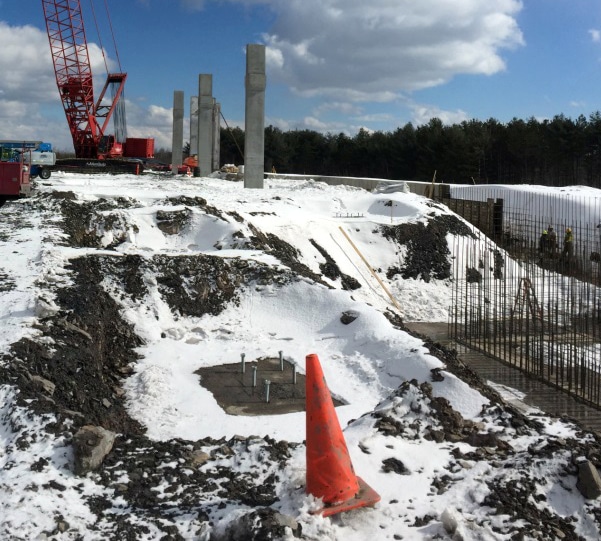 Cured Meat Facility, Freeland, PA
Provided value engineering services for the foundation design of a heavily loaded concrete building that is used to process and cure specialty meats.
Evaluated various foundation support methods and ultimately aided in the selection of rammed aggregate piers to improve extensive unsuitable soil conditions below one half of the building.
Provided construction observation and testing services during installation of the piers and construction of the building.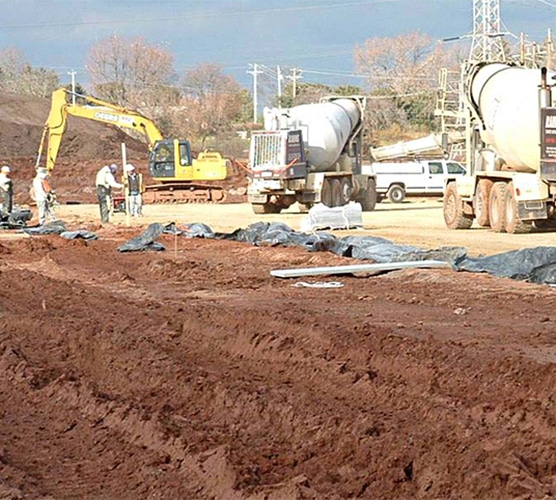 Arm & Hammer Facility, York County, PA
Provided geotechnical consultation, value engineering, and construction testing services for construction of a 1,100,000-sf manufacturing and warehouse facility.
Prepared mix designs using lime to stabilize the clayey soils that were used as building pad fill.
Recommended the use of full depth reclamation (FDR) for the one-half mile long entrance access roadway.
COT services – structural fill, utilities, concrete, foundations, slabs, masonry, structural steel, & pavements.