Market - Multi-Family
Atwater Village, Chester County, PA
Geotechnical and environmental consulting and COT services for the 147-acre mixed-use development with 549 single, twin, and townhomes, nine apartment buildings, a daycare facility, and four commercial pad sites.
Saved the client an estimated cost of over $2,000,000.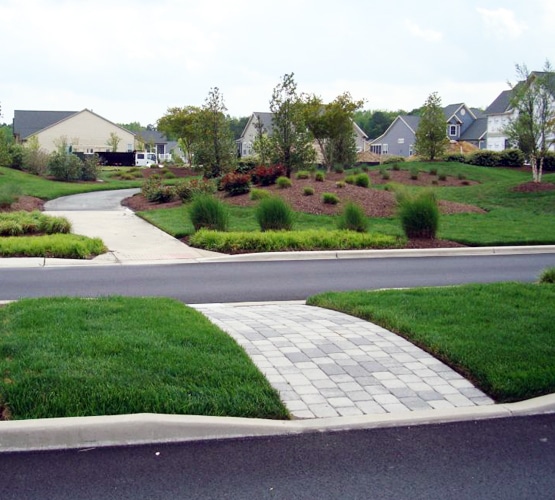 Bay Forest Club, Sussex County, DE
Geotechnical engineering, wetland delineation and permitting, and COT services for the 407-acre Residential Planned Community.
This 913-unit community focuses on environmental protection and enhancement, and was design to preserve over 139 acres (36%) of open space with 90 acres (50%) of the existing forest remaining for trails and passive open space.
The Residences at Bulle Rock, Harford County, MD
Geotechnical engineering, environmental consulting, and COT services for the 977-acre residential development.
Services include testing for mass grading, SWM facilities, subsurface utilities, and monitoring lot fill treated with soil cement.
Inspections of cast-in place concrete, foundations, reinforcing steel as well as structural steel inspections for clubhouse building & water tower.
Observations for construction of a bottomless arch bridge, and construction of a reinforced soil slope and modular block retaining wall.
Named HBA of MD, LDC, Project of the Year.
Village South at Waugh Chapel, Anne Arundel County, MD
Drilling, lab testing, geotechnical engineering, environmental consulting, & COT services for the 100-acre, 1.2 million-SF residential, retail, & commercial development, located at the site of a former sand & gravel mine reclaimed with fly ash.
Site issues encountered included: fly ash fill, loose fly ash, uncontrolled fill, a stump dump, a deep mined hole, a tall retaining wall on uncontrolled fill, an existing deep sewer with poor backfill, and a proposed deep sewer close to a building.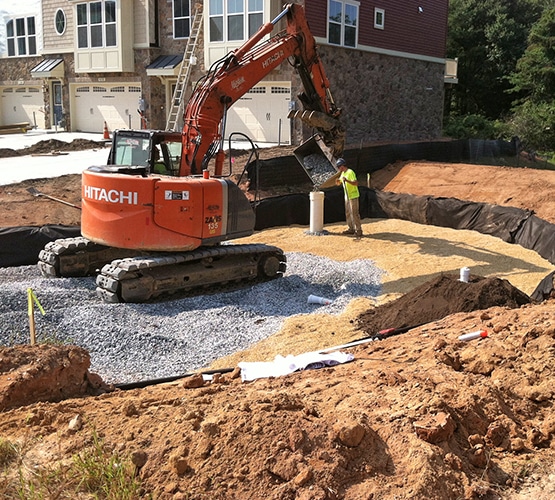 Creekside Village, Anne Arundel County, MD
Geotechnical engineering, environmental consulting, COT services for the 161-acre community with 820 single-family homes and townhome lots, 208 apartment units within six buildings, two clubhouses, & two swimming pools.
Named "Community of the Year," by MBIA Land Development Council.
Received the "Excellence in Construction Award, New Project Over $10 Million," from Baltimore Metro Chapter of the Associated Builders and Contractors, Inc.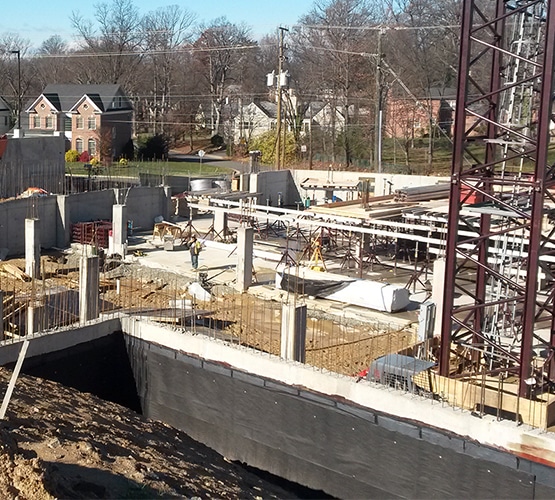 6410 Arlington Boulevard, Falls Church, VA
Geotechnical engineering, retaining wall design, environmental consulting, & COT services for 2 stories of below-grade parking, & 5 stories above-grade w/ apartments, retail, & townhouses.
Obstacles included adjacent parking garage w/ uncertain foundation conditions, adjacent below grade parking garage which could not receive additional lateral loading, existing fill and loose, wet soil conditions.
COT for this project fell under the stringent guidelines of Fairfax County's Special Inspection Program.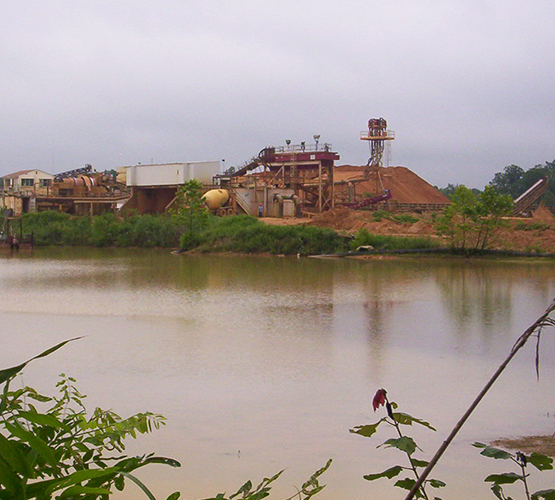 Sand & Gravel Mining Site Potential Redevelopment, Charles County, MD
Planned mixed-use development at the site of an existing sand and gravel mine.
GTA performed a combination of SPT, CPT, and DMT soundings to evaluate the engineering characteristics of the soils and determine their potential impact on development.
GTA worked with the project team to devise several options/methods for construction of structures in areas which are underlain by the wash pond sediments.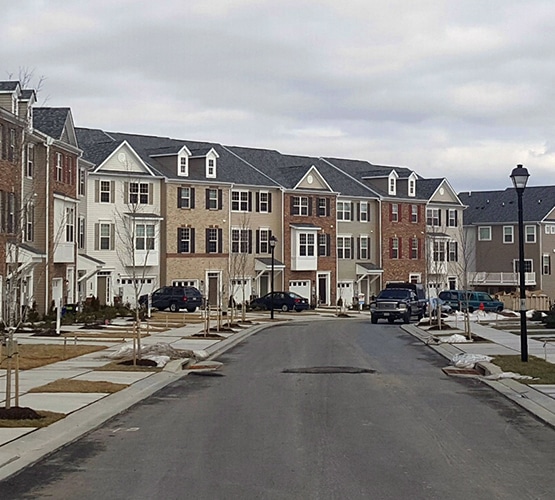 Ballard Green, Baltimore County, MD
The development plan for the 105-acre, 521-home mixed-use community called for depths of fill up to 12-18 feet over portions of existing gas pipelines.
The gas company required detailed evaluation to ensure that the fill loads would not impact the pipelines.
DMT soundings were used to estimate the soil stiffness and resulting settlement beneath each pipeline.
GTA was able to more accurately estimate soil settlements resulting in a less conservative analysis.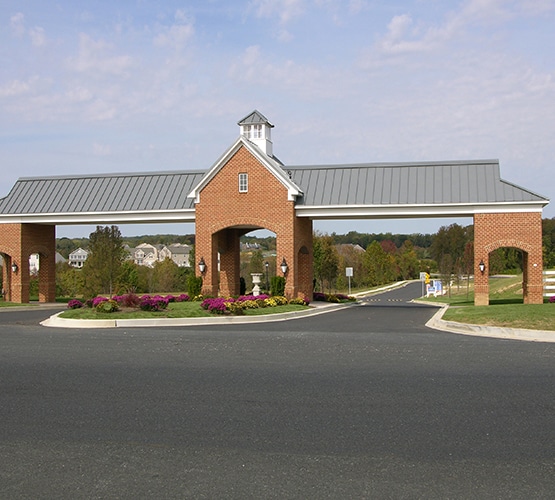 Trails at Beech Creek, Harford County, MD
Geotechnical, environmental, and COTS services for a 349 single-family and 397 townhome subdivision on a former 300-acre golf course.
Wetland delineation, GPS location of wetland boundary, rare, threatened, and endangered species consultation, wetland permitting, and stream mitigation design services. Managed permitting for the wetland impacts including three road crossings, site grading, utility line crossings of streams and wetlands, and stormwater management pond outfalls.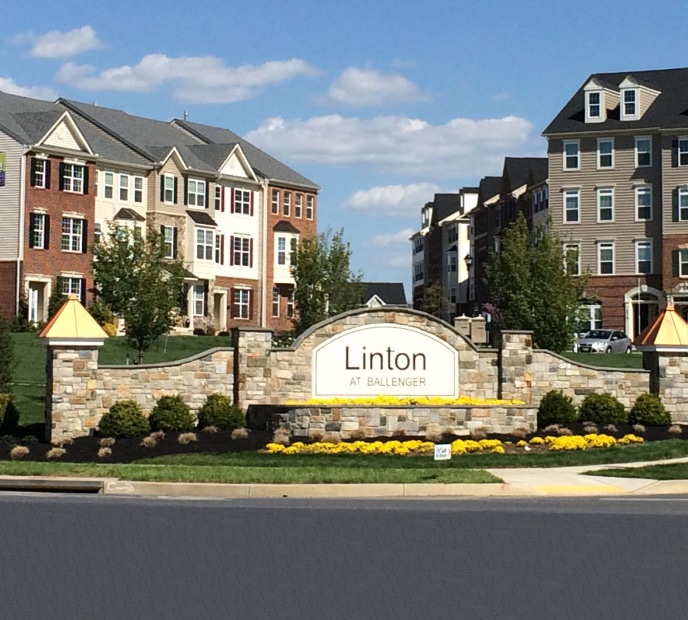 Residential Communities Third Party Inspection Services, Frederick County, MD
Third party utility inspection services consist of verification of construction materials and their installation in accordance with the plans and specifications.
GTA witnesses deflection, pressure, and vacuum testing, and well as TV inspection and a video review of installed sewer lines.
Waterline testing services include witnessing chlorination, bacteria sample collection and hydrostatic testing.