Market - Office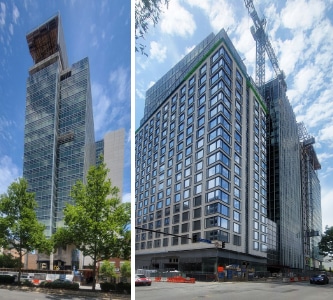 Avocet Tower, Montgomery County, MD
GTA provided geotechnical and environmental consulting services.
22-story, 520,000-GSF mixed-use building with 220-key AC Hotel by Marriott, 370,000-SF office tower, and 2-story underground parking garage.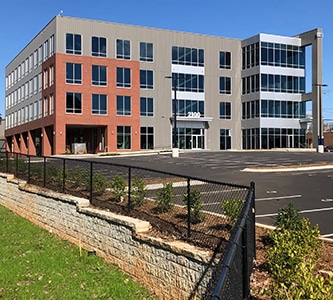 2100 S. Tyron Street Office Building, Mecklenburg County, NC
Four-story, 80,000-SF office building in the vibrant South End District of Charlotte.
Geotechnical engineering, construction materials testing, and special inspections for the building and its surrounding site, including geo-pier foundation system design and installation monitoring.
Village South at Waugh Chapel, Anne Arundel County, MD
Drilling, lab testing, geotechnical engineering, environmental consulting, & COT services for the 100-acre, 1.2 million-SF residential, retail, & commercial development, located at the site of a former sand & gravel mine reclaimed with fly ash.
Site issues encountered included: fly ash fill, loose fly ash, uncontrolled fill, a stump dump, a deep mined hole, a tall retaining wall on uncontrolled fill, an existing deep sewer with poor backfill, and a proposed deep sewer close to a building.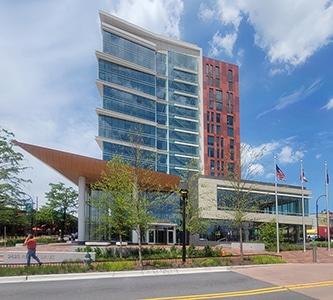 M-NCPPC Wheaton Headquarters, Montgomery County, MD
Environmental & geotechnical consulting during design, and environmental services during site excavation & construction.
$170 million, 308,000-SF office building with a 4-story underground parking garage, 1st floor retail, 14-stories of office space, Town Square, and transit connection.
USGBC LEED Platinum certified.
A geothermal heating/cooling system was installed beneath the parking garage; this is one of the first such applications in MD.
Three City Center, Allentown, Lehigh County, PA
Provided geotechnical services to facilitate the design and construction of the 166,000-SF, seven-story office/retail building in downtown Allentown.
GTA was able to provide significant cost-savings through the use of a limited foundation over-excavation/replacement scheme combined with deeper soil improvement/void stabilization through the use of compaction grouting techniques.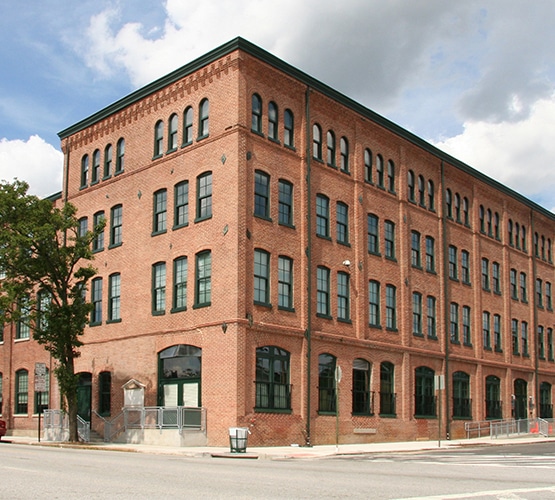 Miller's Court, Baltimore City, MD
$20.3 M mixed-use redevelopment.
Phase I and II Environmental Site Assessments as part of BDC's Brownfield Initiative for the site.
Samples collected from the site reported elevated concentrations of petroleum, volatile organic compounds, and metals in soil and groundwater. One 1,000-gallon gasoline UST, one 10,000-gallon AST, and 120 tons of petroleum impacted soil were removed from the site.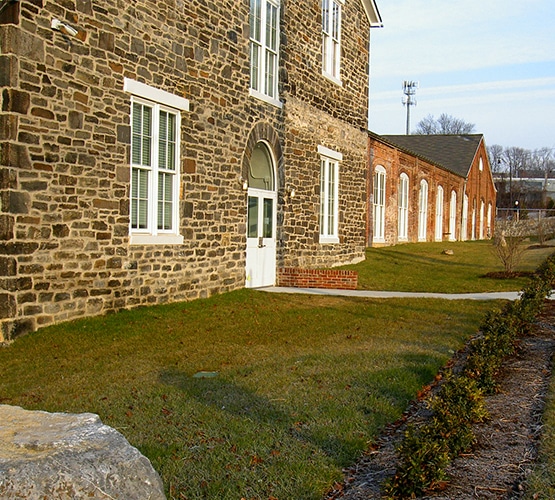 Union Mill, Baltimore City, MD
Awards: WaveMaker Award – ULI Baltimore; Phoenix Award – Preservation MD; Brownfield Renewal Award/Sustainability Impact Category.
Phase II Environmental Site Assessment for the $20 million redevelopment of a historic former industrial property into an 86,000-SF mixed-use facility containing 56 one and two-bedroom apartment units targeted to teachers, and 25,000 SF of office space designed for non-profit organizations.
The site was entered into the MDE VCP.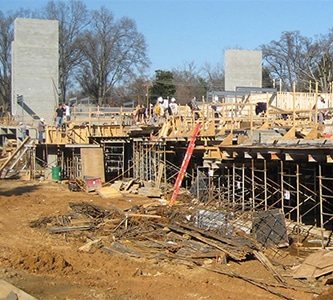 Tranquil Court, Charlotte, NC
Development included a 4-story 104-unit condominium building and a 5-story, 62,000-sf retail and office building situated above a 1-story parking structure.
GTA Associates, Inc.'s services included construction observation and testing of structural fills, concrete foundation and slabs, structural steel, masonry, asphalt, and a 6,500-sf soil nail wall.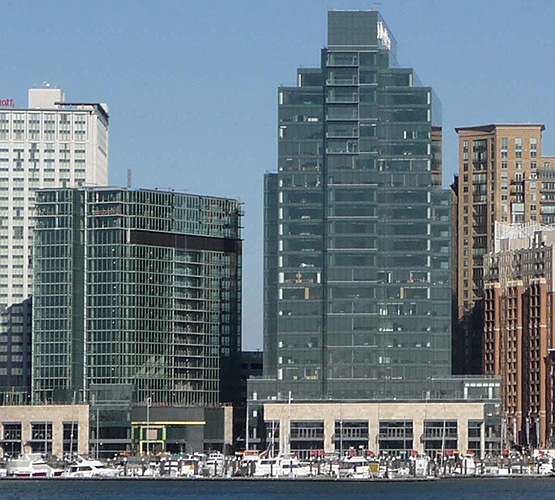 Four Seasons Hotel & Legg Mason Office Complex, Baltimore City, MD
22-Story luxury hotel and condominium tower and a 26-story office tower at Baltimore's waterfront with 5-story below grade parking.
Construction observation and testing included a slurry wall, mat foundation, post-tensioned concrete, micro-piles, caissons, and tie-back anchors.
Geotechnical, environmental, and hydrogeological services including borings, monitoring wells, seismic analysis, and in-situ permeability testing.