Market - Oil & Natural Gas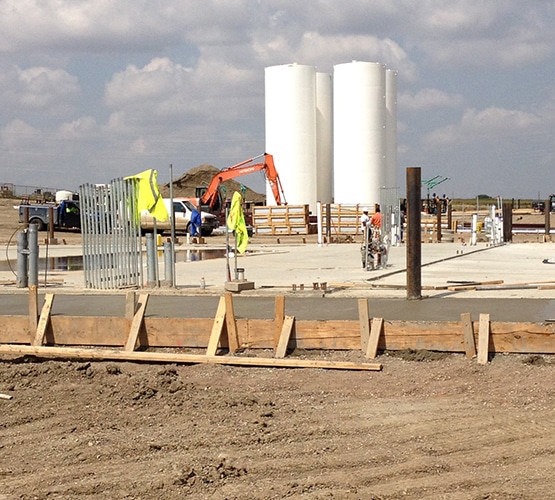 Thomas Petroleum, Diesel Fuel Distribution Facility, Williston, ND
Construction consisted of a one-story, slab-on-grade, 10,000 sf metal building and a tank farm consisting of four, 14-foot diameter, 50,000-gallon tanks.
Provided subsurface exploration, laboratory testing, and engineering analysis and construction observation and testing services.
Geotechnical evaluation included recommendations for foundation support, slab support, tank foundation/containment pad support, site grading, groundwater control, and utility construction.
Full-Depth Road Reclamation Design, OH, PA, & WV
Provided design for reconstruction of over 750 miles of paved state, county, & municipal owned public roadways in Ohio, Pennsylvania, & West Virginia that were damaged by Marcellus/Utica Shale related drilling traffic.
Performed initial evaluations of pavement condition and distress, plus test pit explorations to evaluate the pavement section and subgrade conditions.
Designed specialty slope & wall stability systems to support areas of slope instability affecting public roads.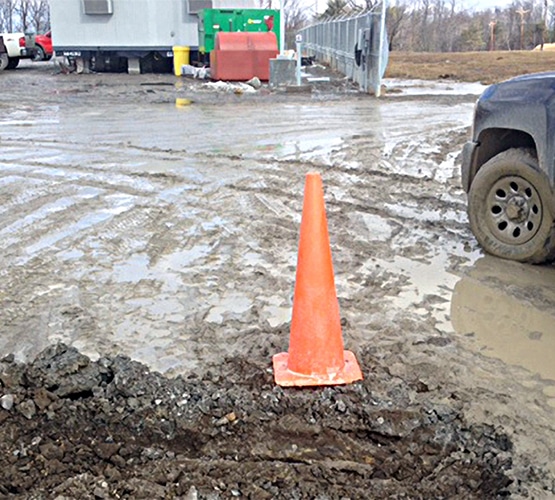 Compressor Station Surface Stabilization Projects, OH
Provided geotechnical testing and design for the surface stabilization of three compressor stations pads in Ohio.
Performed test pits to evaluate the surface and subsurface conditions and identify subgrade strength.
Performed soil cement mix design testing to determine the approximate chemical mix required to stabilize the surface.