Market - Parking Structures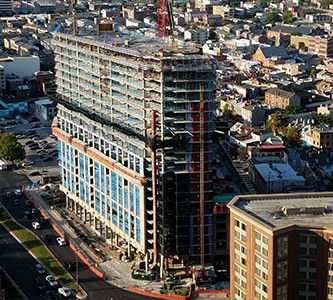 Avalon 555 President, Baltimore City, MD
Geotechnical engineering, environmental consulting, and construction observation and testing services during construction of the foundation of the 23-story, 550,000-SF, 380-unit apartment building with ground level retail space, and seven-story parking garage.
Geotechnical services included design of the drilled pier deep foundation system for the structure. GTA oversaw the installation and performance of over 100 drilled piers ranging from 2.5 to 5-foot diameter, and 50 to 120 feet.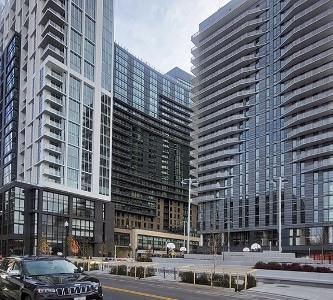 The Highlands, Arlington County, VA
Part of the West Rosslyn Area Plan Study (WRAPS), a County-driven and community-involved redevelopment opportunity.
Geotechnical engineering, environmental consulting, and COT services for the 1,200,000-SF above grade complex with three high-rise towers containing upscale condominium and luxury apartment communities, and ground floor retail. The complex also includes four levels of below grade parking for approximately 1,050 cars.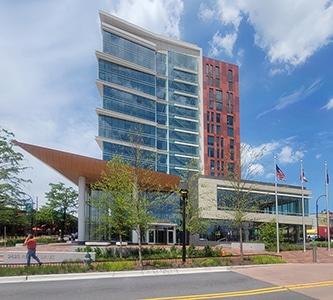 M-NCPPC Wheaton Headquarters, Montgomery County, MD
Environmental & geotechnical consulting during design, and environmental services during site excavation & construction.
$170 million, 308,000-SF office building with a 4-story underground parking garage, 1st floor retail, 14-stories of office space, Town Square, and transit connection.
USGBC LEED Platinum certified.
A geothermal heating/cooling system was installed beneath the parking garage; this is one of the first such applications in MD.
The Residences at Mid-Town Park, City of Wilmington, DE
Subsurface exploration, laboratory testing, geotechnical engineering, and COT services.
Shear wave tests and post construction dewatering recommendations for foundation and pavement design.
417,000-SF, 3 levels of underground parking for 511-cars, requiring excavations of about 32 to 44 feet.
5-story and a 7-story buildings connected by pedestrian bridge, retail, 198 apartment units, elevated courtyard, and resort-style swimming pool.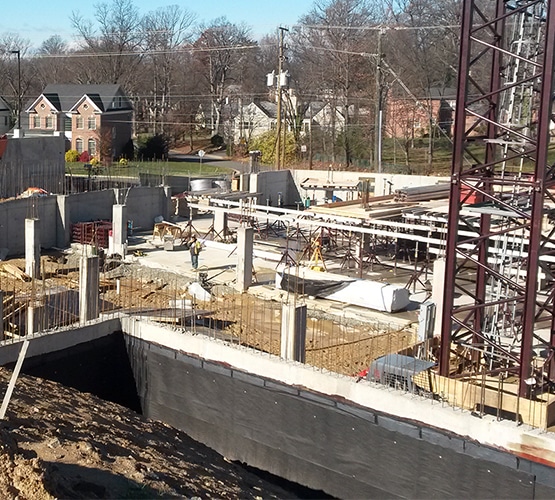 6410 Arlington Boulevard, Falls Church, VA
Geotechnical engineering, retaining wall design, environmental consulting, & COT services for 2 stories of below-grade parking, & 5 stories above-grade w/ apartments, retail, & townhouses.
Obstacles included adjacent parking garage w/ uncertain foundation conditions, adjacent below grade parking garage which could not receive additional lateral loading, existing fill and loose, wet soil conditions.
COT for this project fell under the stringent guidelines of Fairfax County's Special Inspection Program.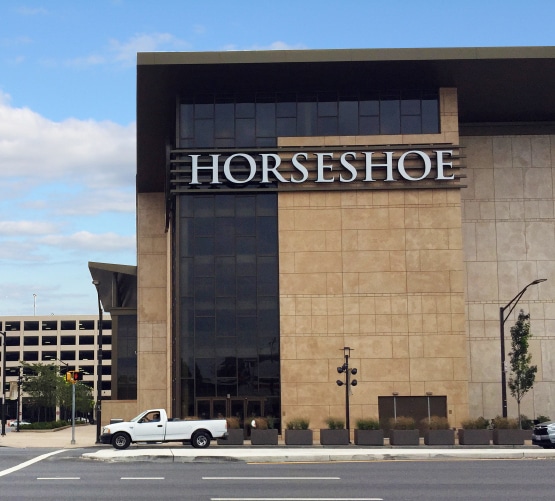 Horseshoe Casino, Baltimore City, MD
Geophysical testing, geotechnical and environmental consulting for new two-story 140,000-SF casino and associated seven-level, 3,500-car, above grade parking garage.
Relatively deep layer of fills and soft clayey soils required use of deep foundations. Subsurface explorations were in excess of 90 feet, where rock cores were obtained.
Observed & evaluated several static & dynamic load tests on CFAs to develop installation criteria and allowable loads for CFAs of different diameters.
Lancaster Newspaper Parking Structure, Lancaster, PA
Provided geotechnical services for the construction of a six-level precast concrete parking structure.
Designed a permanent shoring system that would also function as a permanent pressure relief wall which included a soldier pile wall with shotcrete lagging and a soil nail wall with shotcrete facing.
Designed the micropile system to support the proposed garage footings on the underlying limestone bedrock.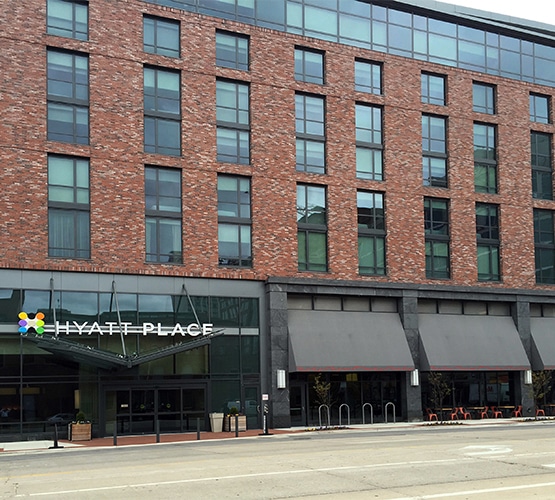 Hyatt Place, Baltimore City, MD
A 150,000-SF, 208-room hotel with ground floor retail space and a parking garage
Performed Phase I and Phase II Environmental Site Assessments finding elevated concentrations of total arsenic and lead concentrations, polycyclic aromatic hydrocarbons (PAHs) and hexavalent chromium in soil
Approved as part of Maryland Voluntary Cleanup Program.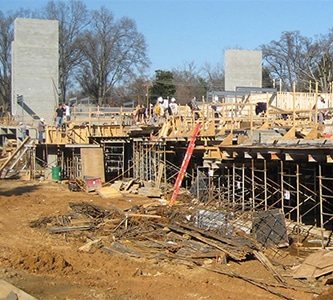 Tranquil Court, Charlotte, NC
Development included a 4-story 104-unit condominium building and a 5-story, 62,000-sf retail and office building situated above a 1-story parking structure.
GTA Associates, Inc.'s services included construction observation and testing of structural fills, concrete foundation and slabs, structural steel, masonry, asphalt, and a 6,500-sf soil nail wall.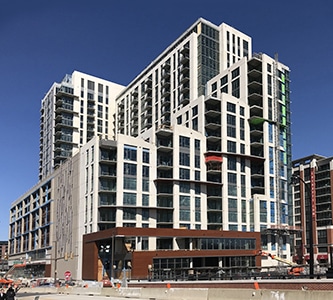 Liberty Harbor East, Baltimore City, MD
Geotechnical and environmental consulting for the 23-story, 750,000-SF, mixed-use building with apartments, condominiums, retail, and parking.
COT services and environmental consulting during construction of building's foundation.
Instrumentation and monitoring plan to monitor settlement of a century old brick-lined stormwater tunnel supported on timber piles, located less than 10 feet from the proposed 3- to 6-foot diameter caissons.