Market - Schools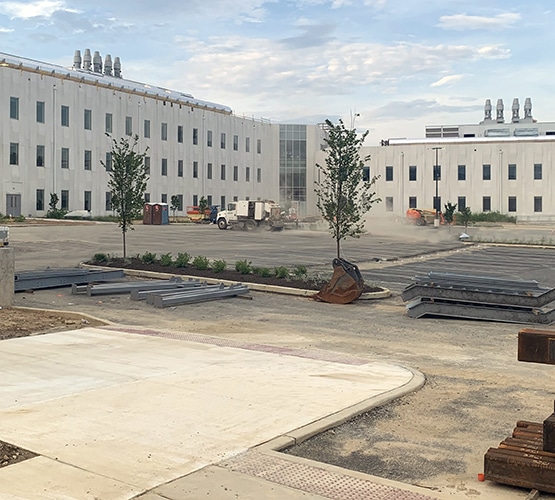 Chemours Discovery Hub, Newark, DE
New three-story, 325,000-SF research facility.
The project is a redevelopment of a portion of the former Chrysler manufacturing facility, now part of the University of Delaware's Science Technology and Advanced Research (STAR) Campus.
GTA provided environmental, geotechnical, construction observation and testing services.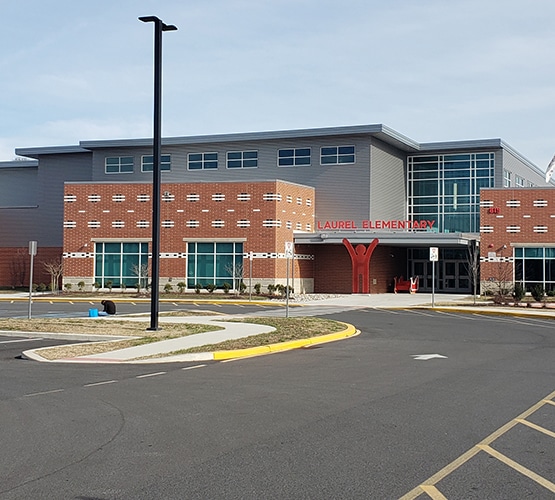 Laurel Elementary School, Sussex County, DE
2019 ENR MidAtlantic Best Projects winner in the K-12 Education category.
New $35.4M, 151,958-SF elementary school which accommodates 1,200-students.
Geotechnical services, CPT soundings, SPT borings, infiltrometer testing, laboratory analysis.
Construction testing for site grading, subgrade soils and utility construction; bituminous concrete pavement; laboratory testing; and structural steel.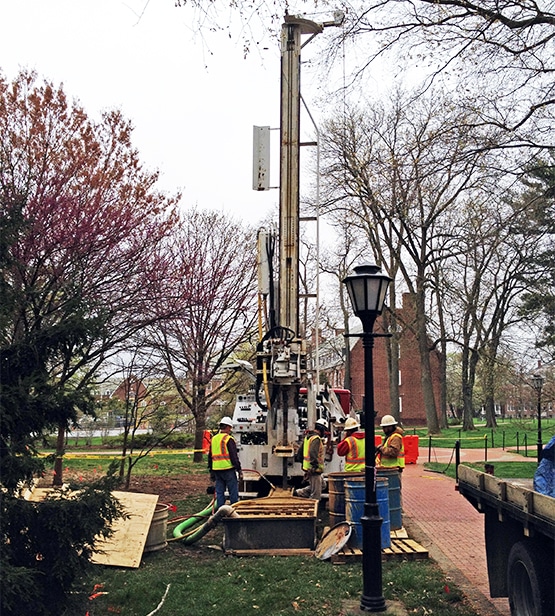 University of Delaware, Campus Utility Plant Supply Well, Newark, DE
Performed exploratory drilling to evaluate the potential for locating a new UDCUP water supply well.
Performed a 48-hour pumping test on the existing UDCUP well to evaluate the potential for increasing the permitted well withdrawal rates.
GTA coordinated efforts with the City of Newark Director of Public Works and DNREC.
GTA prepared a Water Allocation Permit Modification for increased withdrawal based on the results of our evaluation.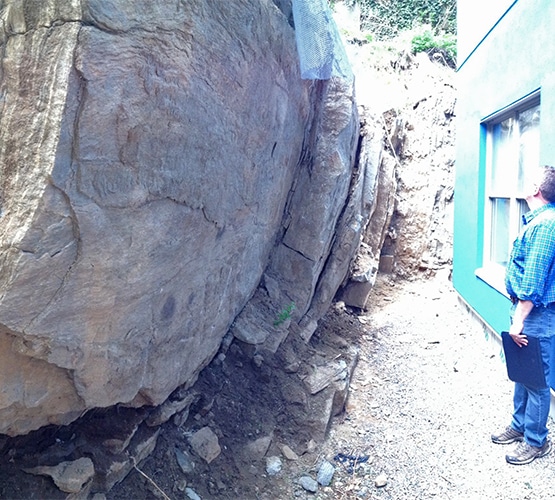 Charter School Revetment Wall, Bronx, NY
An exposed rock outcrop was located 3-5' from the rear of the existing school. Water had infiltrated the joints in the bedrock and subsequent freeze-thaw cycles had caused the joints to open. The orientation of the joints in the bedrock had created a toppling hazard. GTA-NY evaluated the rock conditions and developed plans for a reinforced concrete revetment wall. GTA-NY then oversaw the hand excavation of the bedrock and construction of the concrete revetment wall.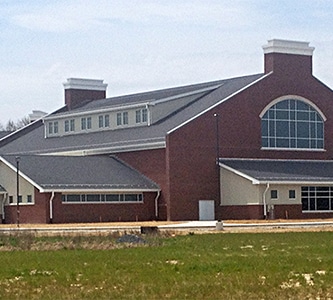 Woodbridge High School, Sussex County, DE
A new high school building and campus including a partial two-story school building with an approximate 150,000-SF footprint with a gymnasium, several outbuildings, drive lanes, parking areas, & SWM.
Geotechnical services included recommendations for foundation, slab & pavement support; grading; groundwater control, & utility construction.
Construction testing for soil, concrete, structural steel, masonry, and hot mix asphalt construction.