Market - Sports Complex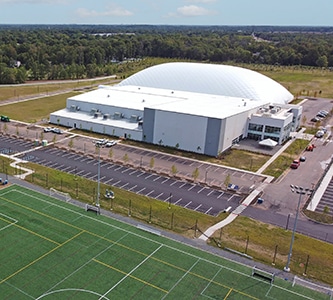 Iron Peak Sports and Events, Somerset, NJ
New 200,000-SF indoor multi-sport training, recreation, events and entertainment center.
GTA provided construction observation and testing services.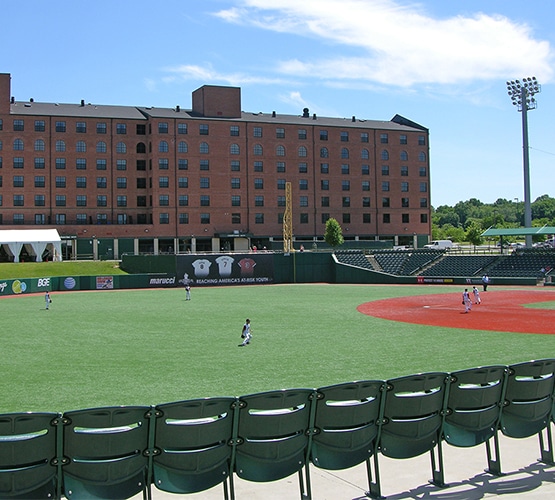 Ripken Experience, Stadium, and Courtyard & Residence Inn by Marriott, Aberdeen, MD
Geotechnical engineering and COT services for the 155,000-SF, seven-story hotel, founded on 394 vibro-piers. Building design imitates the "Warehouse" building at Oriole Park at Camden Yards in Baltimore.
Geotechnical engineering for the 44-acre summer camp including recommendations for foundations, slabs, retaining walls, pavements, and a stormwater management facility.
Geotechnical engineering and COT services for the 6,300-seat Ripken Stadium, including the use of lime-stabilization of parking and drive areas for pavement support.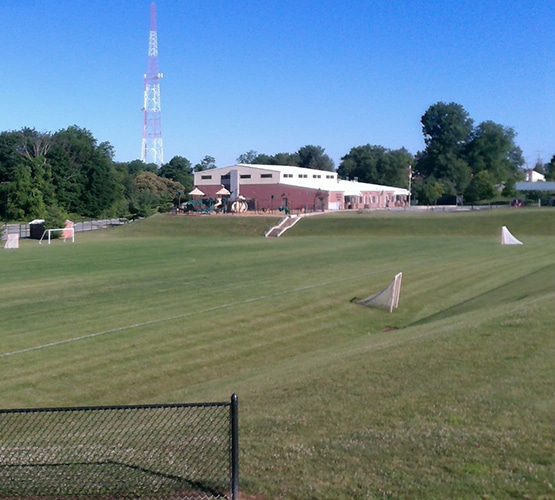 Sweet Air Park, Baltimore County, MD
COT services during the development of the 30.6-acre park including pavilions, picnic areas, athletic fields, restrooms, a walking trail, parking lot, and Maryland State Highway Administration improvements.
Observation and testing for stormwater management facilities, grading, topsoil, road fills, pavement sections, and concrete work.
Laboratory testing of the soils, concrete, and asphalt materials used during construction.
Sportika, Manalapan Township, Monmouth County, NJ
Performed a supplemental exploration to evaluate the extent of fill material across the location of the proposed sports complex, including excavation of shallow test pits and Dilatometer Tests (DMT).
Geotechnical report summarizing results & recommendations for design & construction of proposed foundations & site improvements.
COT services for the 170,000 SF of building with 90,000-SF indoor turf field & 7 basketball courts on 2 levels, and associated infrastructure.