Market - Stormwater Management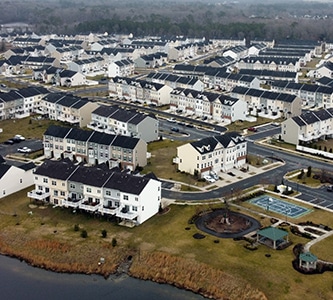 Plantation Lakes, Sussex County, DE
Geotechnical engineering, environmental consulting, wetland delineation, hydrogeologic services, and construction observation and testing services for the 664-acre, 2,510-unit Residential Planned Community (RPC), 18-hole Championship Golf Course, and 22,000-SF award-winning clubhouse
The Residences at Bulle Rock, Harford County, MD
Geotechnical engineering, environmental consulting, and COT services for the 977-acre residential development.
Services include testing for mass grading, SWM facilities, subsurface utilities, and monitoring lot fill treated with soil cement.
Inspections of cast-in place concrete, foundations, reinforcing steel as well as structural steel inspections for clubhouse building & water tower.
Observations for construction of a bottomless arch bridge, and construction of a reinforced soil slope and modular block retaining wall.
Named HBA of MD, LDC, Project of the Year.
Village South at Waugh Chapel, Anne Arundel County, MD
Drilling, lab testing, geotechnical engineering, environmental consulting, & COT services for the 100-acre, 1.2 million-SF residential, retail, & commercial development, located at the site of a former sand & gravel mine reclaimed with fly ash.
Site issues encountered included: fly ash fill, loose fly ash, uncontrolled fill, a stump dump, a deep mined hole, a tall retaining wall on uncontrolled fill, an existing deep sewer with poor backfill, and a proposed deep sewer close to a building.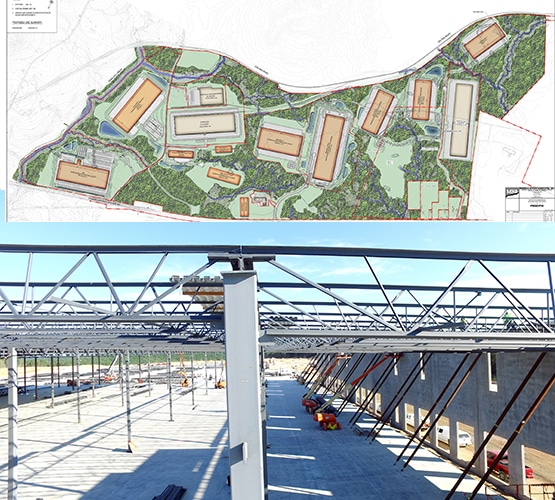 Principio Business Park & Warehouses, Cecil County, MD
GTA provided geotechnical engineering and natural resource planning services in conjunction with the comprehensive master land use plan for large warehouse/distribution (up to 1,500,000 SF in size) and office uses at the 1,000-acre property with rail access and close proximity to I-95.
Also provided geotechnical explorations and recommendations, natural resources planning, environmental consulting, & COT services for several parcels at the business park.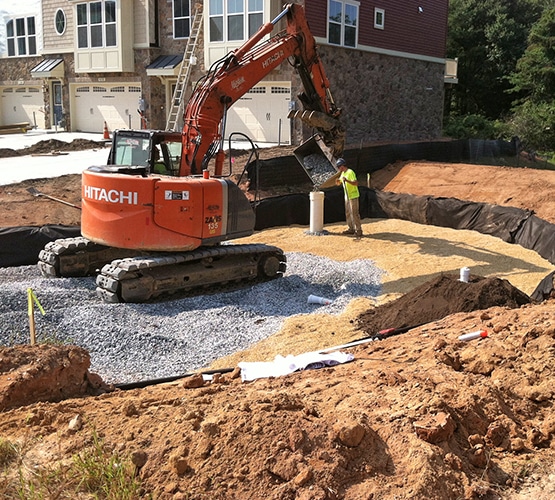 Creekside Village, Anne Arundel County, MD
Geotechnical engineering, environmental consulting, COT services for the 161-acre community with 820 single-family homes and townhome lots, 208 apartment units within six buildings, two clubhouses, & two swimming pools.
Named "Community of the Year," by MBIA Land Development Council.
Received the "Excellence in Construction Award, New Project Over $10 Million," from Baltimore Metro Chapter of the Associated Builders and Contractors, Inc.