Market - Streams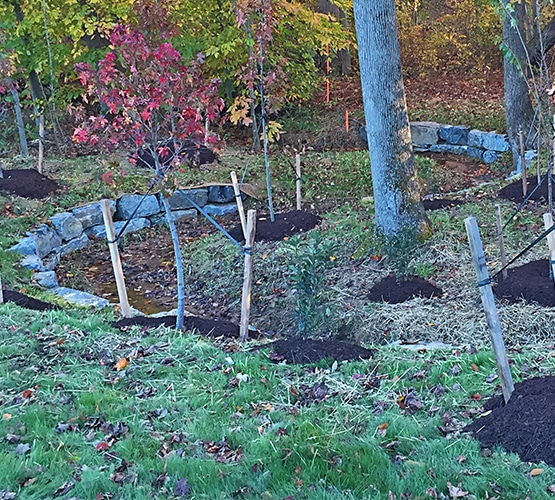 Bel Air Auto Auction Stream Restoration Project, Harford County, MD
Stream restoration design, construction observation and project management for a 75-foot section of severely degraded and eroded channel that flows into the preserved wetland area.
State and federal wetland permits for permanent impacts to intermittent streams from development of the 175-acre Riverside East Business Park property.
Grading and the installation of imbricated rip-rap toe rock around two eroded stream bends to minimize further scouring and erosion during storm events.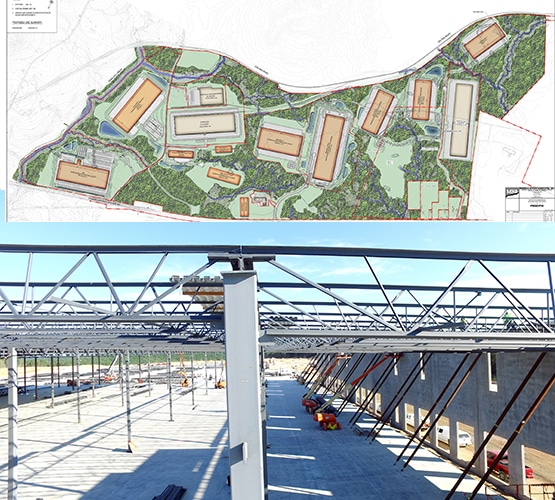 Principio Business Park & Warehouses, Cecil County, MD
GTA provided geotechnical engineering and natural resource planning services in conjunction with the comprehensive master land use plan for large warehouse/distribution (up to 1,500,000 SF in size) and office uses at the 1,000-acre property with rail access and close proximity to I-95.
Also provided geotechnical explorations and recommendations, natural resources planning, environmental consulting, & COT services for several parcels at the business park.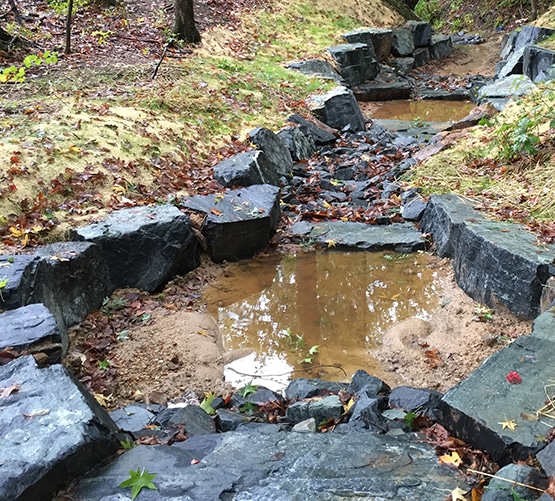 Rogers Ford Stream Restoration, Joppa, MD
GTA provided construction observation services of the stream mitigation, which consisted of restoration of approximately 360 feet of a severely degraded tributary to Foster Branch.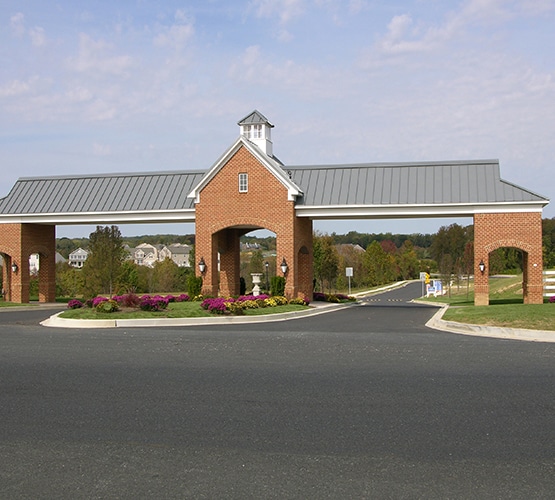 Trails at Beech Creek, Harford County, MD
Geotechnical, environmental, and COTS services for a 349 single-family and 397 townhome subdivision on a former 300-acre golf course.
Wetland delineation, GPS location of wetland boundary, rare, threatened, and endangered species consultation, wetland permitting, and stream mitigation design services. Managed permitting for the wetland impacts including three road crossings, site grading, utility line crossings of streams and wetlands, and stormwater management pond outfalls.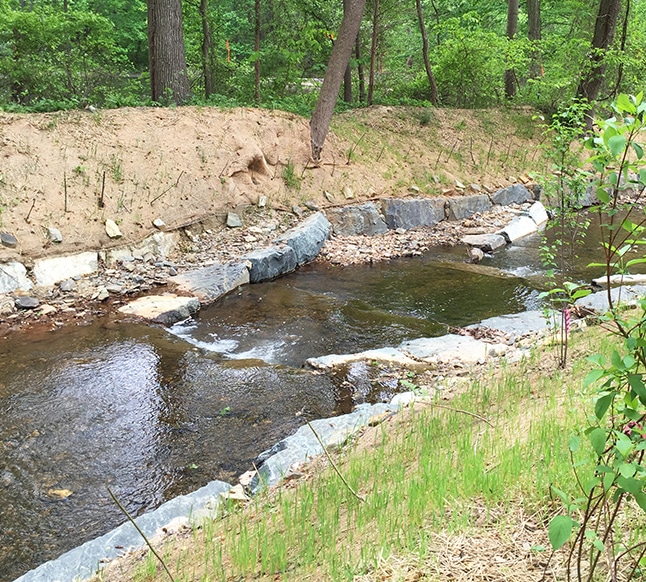 Mill Creek Stream Restoration, Cecil County, MD
Stream restoration design, construction observation and management for a 940-foot section of severely degraded and eroded channel.