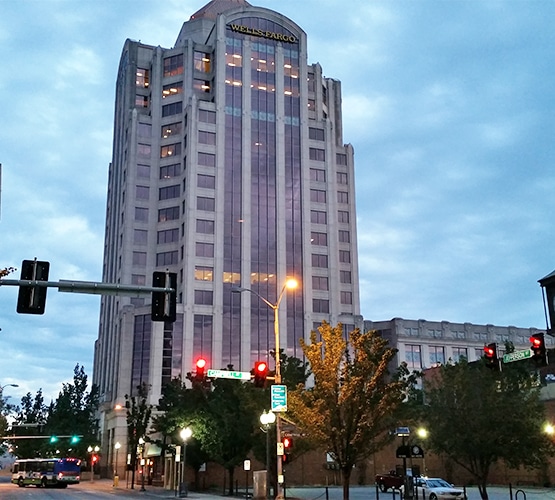 Performed a Phase I ESA and Section 106 report for placement of cellular antennas on an historic building.
Performed surveys to determine whether ACM and/or LBP would be encountered during installation; ACM was encountered.
Supervised the removal of friable ACM from areas where the Client would install routing cables associated with the equipment.
Negotiated and MOA with the FCC and State SHPO due to adverse effects to the building.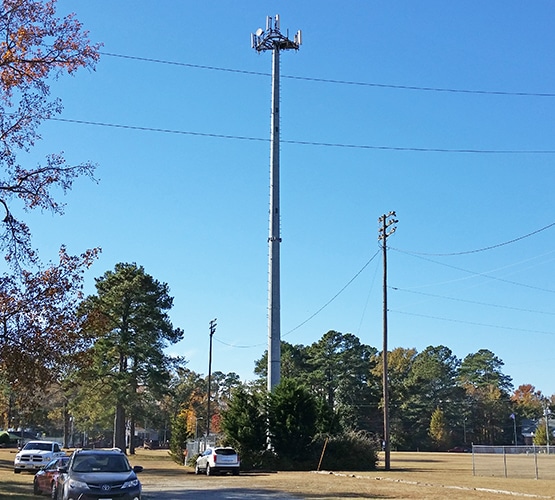 Performed a Phase I ESA and geotechnical study for preparation of construction of Cellular Tower.
Negotiated and performed a Memorandum of Agreement with the FCC and State SHPO office due to an adverse effect on a nearby historic property discovered during the NEPA screening process.
Completed an NEPA Environmental Assessment in in accordance with FCC.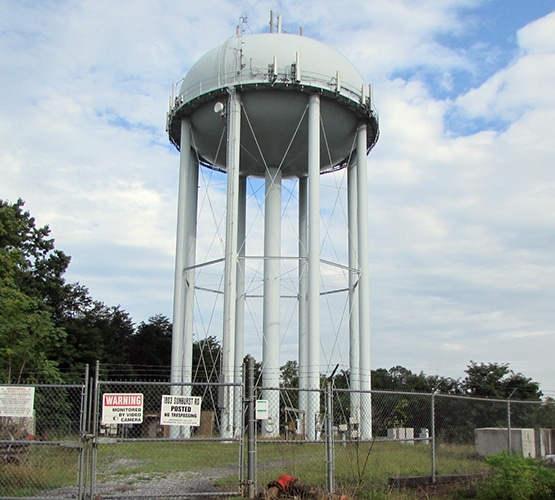 Performed a Phase I ESA and lead-based analysis for Client preparing to mount antennas on a water tank constructed in 1965.
Due to the presence of lead-based paint on the tank, soil sampling was also performed at the base of the tank where ground excavation would occur to install equipment.
Supervised the removal and disposal of lead paint and soils impacted by lead during installation of client equipment.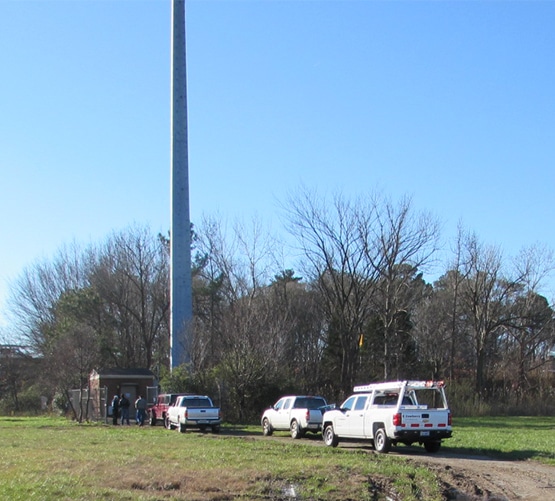 Tower, Virginia Beach, VA
Performed a Phase I ESA for a Client at an existing cellular site.
Collected groundwater and soil samples at proposed lease Client lease areas due to the former presence of a gasoline station at the tower site.
Supervised excavation and management of contaminated soils during construction.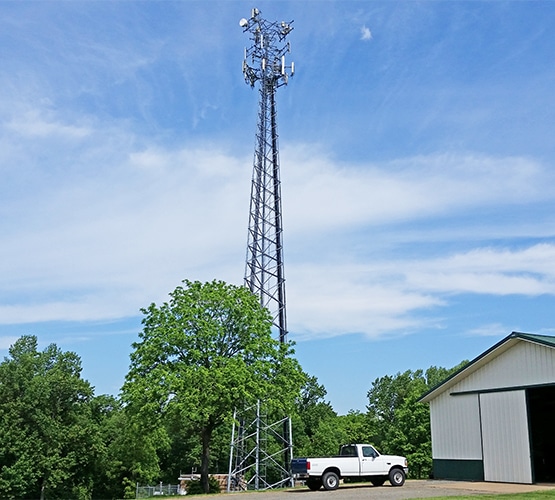 Performed a Phase I ESA for preparation of construction of Cellular Tower.
Performed a NEPA evaluation, which included the evaluation of visual and direct effects on historical properties.
Performed a balloon test to evaluated the proposed tower effects on historic buildings nearby.
Performed archeological monitoring during construction due to the presence of artifacts.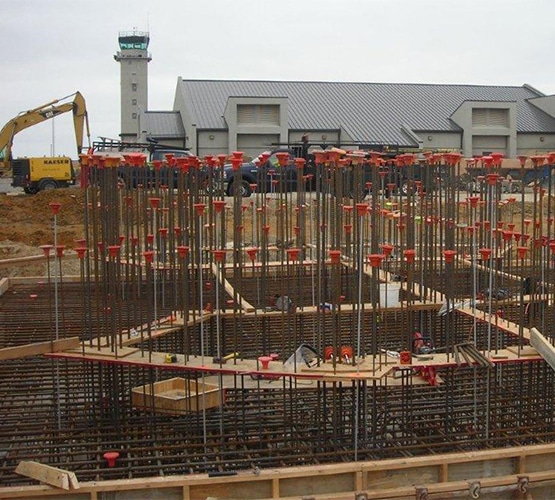 Dover Air Force Base, Air Traffic Control Tower Replacement, Dover, DE
Subsurface exploration and COT services for a new 9-level Air Traffic Control Tower.
Geotechnical investigation included a 120-foot-deep boring for evaluation of deep foundation options.
Special inspections during construction consisted of concrete testing, structural steel inspection, and evaluation of fire-proofing materials.
Structural steel observations during the demolition of the former Air Traffic Control Tower.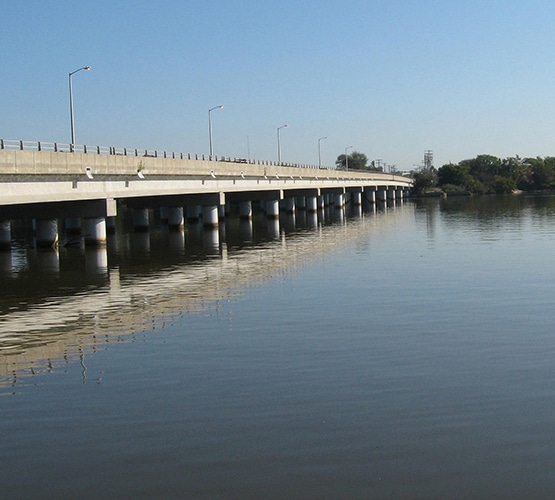 One Maryland Broadband Network, Statewide, MD
Provided non-tidal and tidal wetland delineation and permitting, and construction observation and testing services for the Maryland Department of Information Technology (DoIT) for its One Maryland Broadband Network (OMBN) project, an approximately 1,300-mile fiber optic broadband (high-speed Internet) network that links just over 1,000 government facilities and community "anchor institutions" in all 23 counties and Baltimore City, in Maryland.