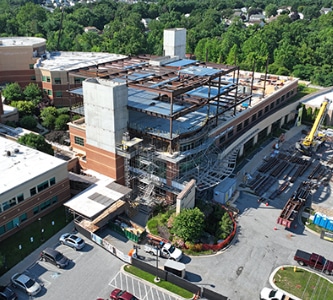 UM Upper Chesapeake Health, Patient Bed Tower Expansion, Bel Air, MD
Construction observation and testing services during construction of a three-level, 75,000-SF, 72-bed addition above the existing two-level Kaufman Cancer Center at University of Maryland Upper Chesapeake Health – Bel Air, as well as the construction of a one-level garden building expansion, and various support service expansions including a two-level generator plant and oxygen tank farm.
$55M estimated construction cost.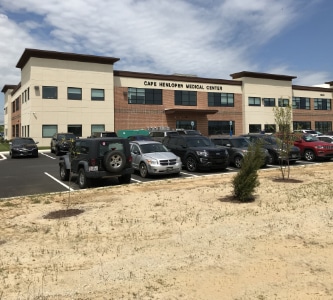 Cape Henlopen Medical Center, Sussex County, DE
Two-story, 39,000-SF medical office building with 156 parking spaces on three acres.
Construction observation and testing services including earthwork, utilities, pavement, foundations, slabs, structural steel inspections.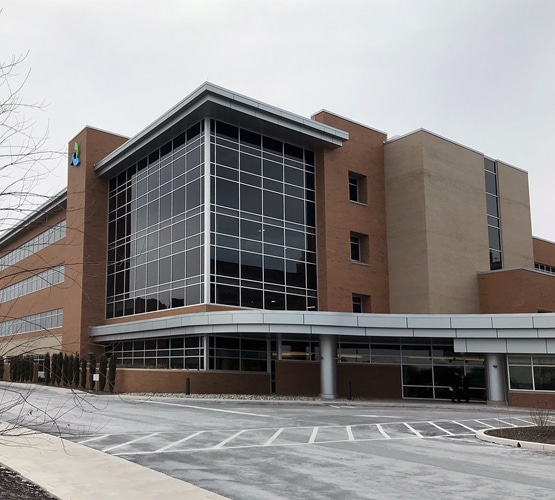 LVHN – Specialty Care Pavilion, Northampton County, PA
COT services for a four-story, 161,000-SF Specialty Care Pavilion which includes obstetrics and newborn services, a center for patient rehabilitation, lobby space for a new gift shop, café, a children's play center, and an outdoor courtyard.
Services included compaction testing of structural fills, footing subgrade evaluation, foundation and slab concrete testing, structural steel, masonry, fireproofing, and asphalt observations.
Also performed weekly site visits to observe and document the progress of the interior fit out.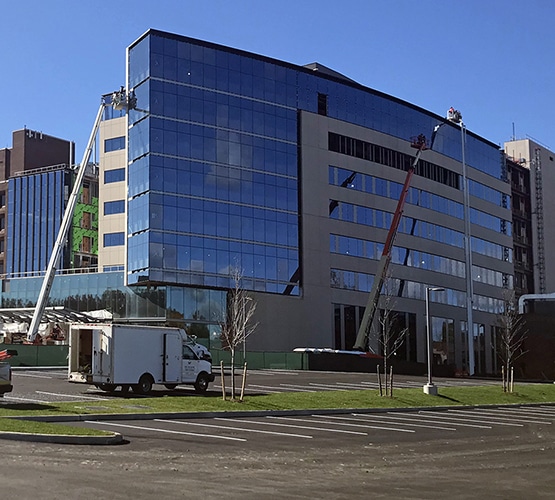 Westchester Medical Center, Westchester County, NY
GTA-NY has provided COT services for several projects for Westchester Medical Center.
Sample projects include: 280,000-SF Ambulatory Care Pavilion; Main Lobby Addition; Emergency Steam Pipe Repairs; Radiology improvements; CATH Lab improvements; Third Floor Neuro ICU; Neuro ICU upgrades; CDU at Children's Hospital; Pediatric In-Patient Unit; Ronald McDonald House; CTEL at Taylor Pavilion; Taylor Care Center Executive Boardroom; Sleep Center; parking lot modifications.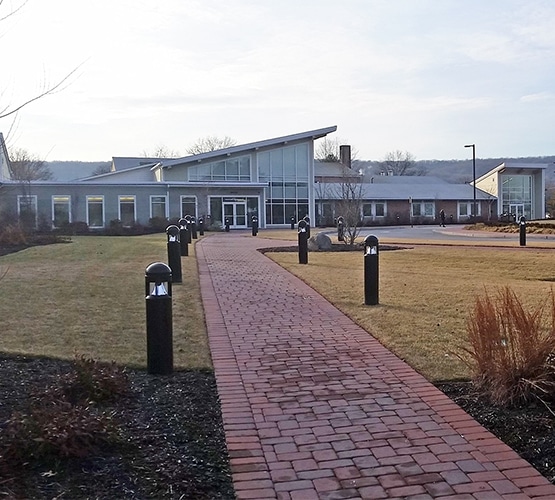 Carrier Clinic Expansion, Belle Mead, NJ
Geotechnical engineering, construction observation and testing, and special inspection services.
One-story, 23,500-SF, 40-bed patient addition; 8,500-SF addition; 207-SF lounge addition; 280-SF vestibule addition; and site improvements including a SWM basin, a new paved entry circle, and parking areas.
Fills ranging up to 3 feet above the existing surface grades were required to achieve the planned floor slab subgrade levels.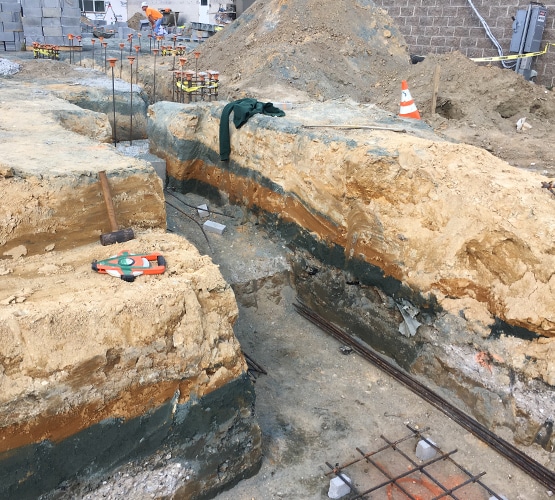 Dover Behavioral Health Center Additions, Kent County, DE
Subsurface exploration, laboratory testing, geotechnical engineering, and COT services for Phase I and II expansions to the behavioral center.
Foundation recommendations, infiltration testing for use in design of SWM facility and Best Management Practice, and pavement evaluation and recommendations.
Provided special inspections in accordance with IBC during construction of the expansion project.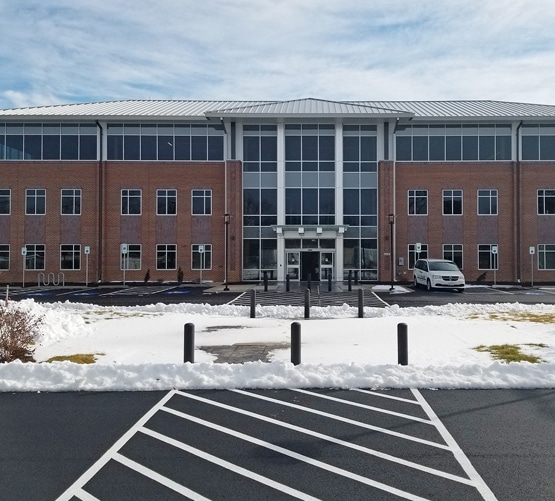 Medical Office at East Run, St. Mary's County, MD
Subsurface exploration, laboratory testing, geotechnical engineering, wetland delineation, and COT services.
Three-story, 44,500-SF, fast-tracked medical office building, pharmacy and associated infrastructure improvements.
Anticipated LEED Silver certification.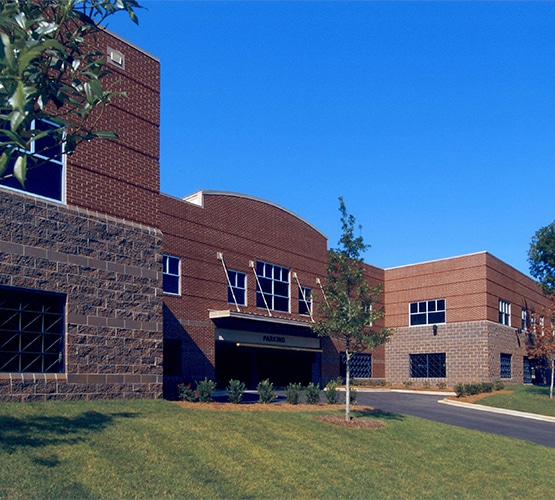 Abbey Place Medical Office Building, Charlotte, NC
GTA Associates, Inc. provided construction observation and testing services for this two-story medical office building with a below grade parking garage.
Inspection of spread footings, rock quantifications, structural concrete testing, masonry inspection, and asphalt testing.