Geo-Technology Associates, Inc. (GTA), an east coast geotechnical and environmental consulting firm, has announced that David N. Zmijewski, P.E., has been named President, and Richard Lake, LSRP, and David Garbarino have been promoted to Vice President of the firm.
As J. Patrick Klima, P.E., a longtime member of GBA and GTA's President from 2009 – 2020, retires, Dave Zmijewski becomes the fourth President in GTA's 36-year history. "Dave's experience, innate leadership prowess, and knowledge of GTA's business and client service culture positions him to successfully lead the firm. His mission will be to build upon the firm's 35-year tradition of dedication to technical distinction while providing excellent client service experiences," said Pat Klima. After passionately and successfully leading GTA as President for the past 11 years, Pat is stepping into the next phase of his life, retirement.
A geotechnical engineer by trade and 20-year veteran of GTA, Dave has held several leadership positions including founder and Principal-In-Charge of GTA's Quakertown, Pennsylvania office; Vice President for the past 17 years; and northern region Executive Vice President for the past two years.
When asked about his new role with the company, Dave said, "I look forward to leading GTA and continuing our growth model that focuses on building strong client relationships based in honesty and integrity. Relationships that are managed by our talented employees who empower GTA's culture and are provided with multiple opportunities for growth and advancement. The culture that we are building is called the 'GTA Way,' and is based on character, successful people, client focus, and entrepreneurial spirit of our employees."
Rich Lake has been named a Vice President of GTA. With 24 years of experience, Rich specializes in environmental consulting and is a Licensed Site Remediation Professional (LSRP). He served as a member of the committees that prepared the NJDEP Site Remediation Program Monitored Natural Attenuation Technical Guidance Document, and Historically Applied Pesticide Technical Guidance Document. He is on a committee preparing revisions to the NJDEP Remedial Action Permit guidance. Rich is responsible for managing GTA's environmental staff and performing quality control reviews. Working out of the firm's Quakertown, PA, Rich is currently overseeing several large residential, commercial, and industrial projects in New Jersey and Pennsylvania.
Dave Garbarino, who recently joined GTA as Chief Administrative Officer, has been named a Vice President of the firm. Prior to joining GTA, Dave was the Northern MD Market President at Truist (BB&T) and served as the senior banker responsible for management and optimization of all commercial banking functions. As a V.P. with GTA, Dave is now a shareholder and will continue his role as Chief Administrative Officer responsible for overseeing the financial, legal, and HR functions of the firm while participating in future expansion initiatives and business development opportunities.

About Geo-Technology Associates, Inc.
GTA, established in 1985, is an east coast geo-environmental firm that specializes in geotechnical engineering, hydrogeology, environmental and natural resources consulting, and materials testing engineering.  The firm has a staff of more than 375 with locations in Maryland, Delaware, Pennsylvania, New Jersey, Virginia, North Carolina, Metro NY, and Ohio.  GTA provides cost-efficient and creative solutions in the planning, design, and construction of commercial, residential, industrial, and infrastructure projects.
Visit https://www.gtaeng.com/ for more information.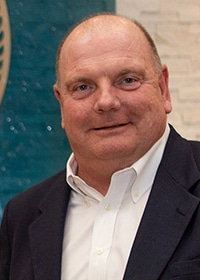 J. Patrick Klima, PE
Past President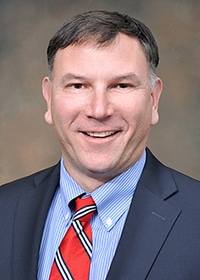 David N. Zmijewski, PE
President
Geotechnical Engineering
Quakertown, PA Office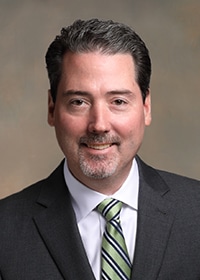 Richard Lake, LSRP
Vice President
Environmental Consulting
Quakertown, PA Office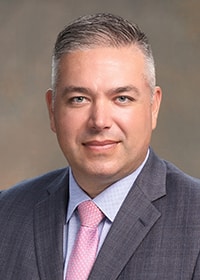 David J. Garbarino
Vice President / Chief Administrative Officer
Finance & Administration
Abingdon, MD Office