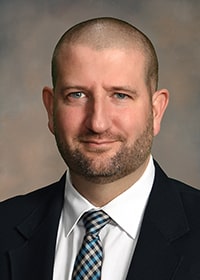 Michael W. Derr, P.E.
Vice President
In order to better serve the northern and northeastern Pennsylvania regions, we are pleased to announce the opening of the Wilkes-Barre office.
This new office serves local general contractors, industrial, commercial, and residential clients by providing value-based solutions to problematic conditions and construction challenges. GTA Vice President, Michael Derr, P.E., and Senior Project Manager, Brian Awckland, oversee the new location through which we provide construction observation and testing, lab testing, geotechnical engineering, natural resource planning, and environmental consulting services. The Scranton / Wilkes-Barre office is supported by the technical expertise and resources of our other 17 locations and more than 400 employees.
"GTA is passionate about creating value for our clients, and this new location provides a great opportunity for GTA to better serve our current clients expanding in this region and new clients to come.  With a high level of technical expertise, our staff provides solutions that achieve successful outcomes.  We look forward to becoming a bigger part of the community," said GTA Vice President, Michael Derr, P.E.
Please note our new address and phone number:
3383 Bear Creek Blvd.
Wilkes-Barre, PA 18702
(570) 852-5033
For business opportunities, please contact:
Michael W. Derr, P.E.
Cell: (484) 294-0878
Email: mderr@gtaeng.com
Brian R. Awckland
Cell: (610) 349-6707
Email: bawckland@gtaeng.com