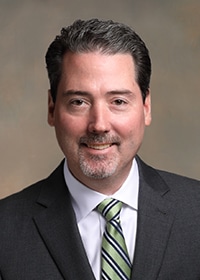 Richard Lake, LSRP
Vice President
Environmental Consulting
Quakertown, PA Office
(215) 813-1649
RLake@www.gtaeng.com
Rich Lake, LSRP, has been named a Vice President of GTA in our Quakertown, Pennsylvania office.
Rich has been with GTA for more than 12 years and has a total of 24 years of experience providing environmental consulting services. Working throughout Pennsylvania, New Jersey, and New York, Rich's responsibilities include QA/QC reviews for GTA's projects, managing soil and groundwater investigations; designing and implementing soil and groundwater remediation systems; supervising removal of underground storage tanks (USTs); evaluating vapor intrusion risk; and managing Phase I Environmental Site Assessments (ESAs) and Phase II ESAs. Rich has worked on a range of projects from agricultural to industrial.
Rich earned his Bachelor of Science degree in Environmental Resource Management from Penn State University, in 1996. He is a State of New Jersey, Licensed Site Remediation Professional (LSRP). Mr. Lake was a member of the committees that prepared the NJDEP Site Remediation Program Monitored Natural Attenuation Technical Guidance Document (March 2012) and Historically Applied Pesticide Technical Guidance Document (last revised December 2018). He is also on a committee preparing revisions to the NJDEP Remedial Action Permit guidance.
He is currently overseeing several large residential, commercial, and industrial projects in Pennsylvania and New Jersey.