GTA provides Third Party Utility Inspection services throughout the mid-Atlantic region and Carolinas. Our Third Party Utility Inspection services include material verification, inspection of utility installation for compliance with local standards and codes, as well as photographic and written documentation. Our personnel work closely with county agents, contractors and clients to help ensure that utility construction is performed and reported in accordance with the local Public Improvements Agreement.
INSPECTION SERVICES
Ductile Iron Sewer Installation
Ductile Iron Waterline Installation
Copper Waterline Services Installation
Observation of Utility Pressure Testing
Observation of Utility Vacuum Testing
Observation of Utility Deflection Testing
Observation of Utility Hydrostatic Testing
Review of Sewer TV Inspection DVDs
Red-lining of Plans for As-Builts
Weekly & Final Summaries of Work
Conditional Acceptance Walkthroughs
Photographic & Written Documentation
21-Mile Pipeline Installation, Third Party Independent Environmental Monitor Support, MD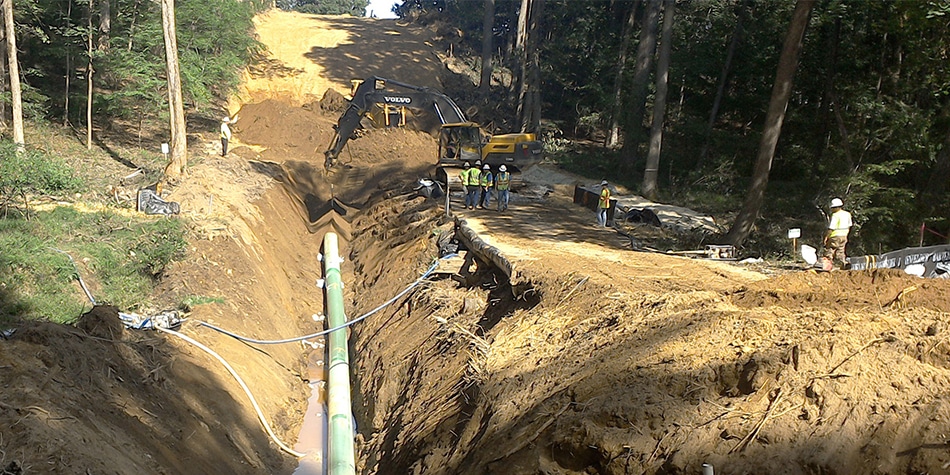 GTA performed independent "environmental monitoring" services for the installation of 21.1 miles of 26-inch diameter pipeline and associated facilities. GTA's personnel reported directly to the USACE and MDE and Baltimore County Permits, Approvals and Inspections, and Harford County Department of Public Works Bureau of Construction Inspections. Work included construction inspection of the pipeline and associated site improvements including sediment control features, approving low-impact plan modifications, submitting daily reports to agencies including non-compliance reports, working with Client's Environmental and Chief Inspectors, MDE, USACE, and County personnel to resolve non-compliance issues in the field, promoting a safe work environment, performing weekly post construction site visits and site visits after half-inch or greater rain events that result in runoff, and overseeing implementation of the offsite mitigation area construction project.  GTA provided 24/7 on-site support as the pipeline was installed across streams and wetlands until these areas were stabilized.
Bush Creek 6.5-Mile Sewer Installation, Frederick County, MD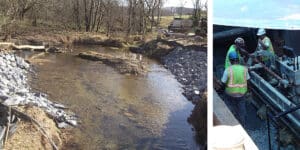 GTA was hired to perform third party utility inspections for the installation of over six miles of off-site gravity sewer along the Bush Creek River, which included 1.78 acres of emergent wetlands to forested wetland. The proposed sewer line consisted of over a dozen stream crossings and three borings below existing railroad tracks. GTA's services also included density testing of the utility trench backfill and performing weekly sediment and erosion control inspections in compliance with the Maryland Department of the Environment's 2011 Standards and Specifications for Soil Erosion and Sediment Control. The new sewer line was activated in February, 2015 and services a number of new communities in the area.
Residential Communities Third Party Inspection Services, Frederick County, MD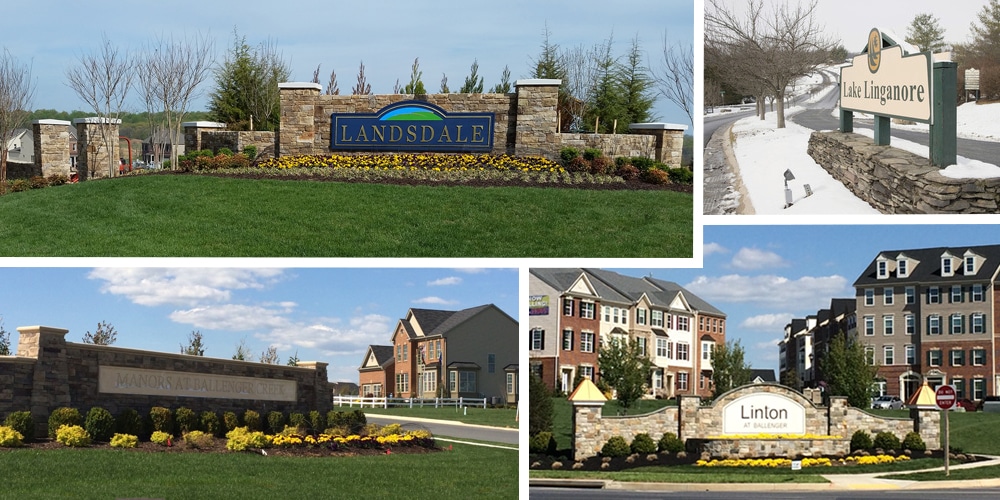 GTA began offering third party utility inspection services under the Public Improvement Agreement (PIA), in Frederick County, Maryland in 2011. Per Memorandum, DUSWM, 2-17-12015, "This pilot program was based on the idea that more efficient extensions of public water and sewer facilities might be achieved by a PIA process, which allows the developer to manage the construction contract, and also to hire a third party inspection firm to perform daily or regular inspection of the work instead of relying on County construction management and inspection staff." GTA's third party utility inspection services typically consist of verification that the correct materials are used by the contractor, installed, and tested in accordance with the plans and Frederick County specifications. GTA's third party team witnesses deflection, pressure, and vacuum testing, and well as TV inspection and a video review of installed sewer lines. Waterline testing services include witnessing chlorination, bacteria sample collection and hydrostatic testing. GTA has performed third party utility inspection for a number of residential projects in Frederick County including:
Linton at Ballenger
The Orchards at New Market
Lake Linganore
Manors at Ballenger Creek
Landsdale
Representative Projects
---