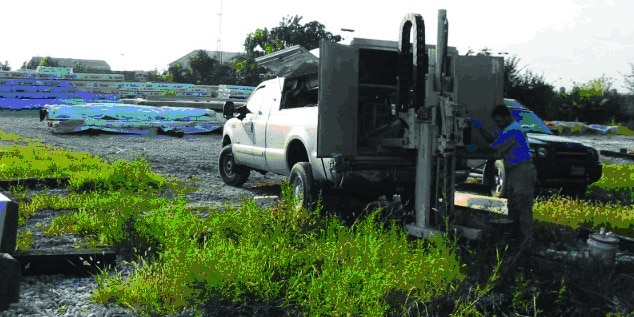 The Reserve at Gwynedd residential subdivision site is located in Upper Gwynedd Township, Bucks County, Pennsylvania. GTA augmented previous site investigations and remediation activities in order to provide closure assistance pursuant to the Pennsylvania Department of Environmental Protection and Act 2 for this residential home development. The subject site was historically utilized as a trailer manufacturing facility and a frozen food and warehouse and distribution center until the site was vacated in May 1999.
The site had the following recognized environmental conditions identified: trench system for wastewater disposal, oil/water separators, waste lagoons, former waste oil drum storage areas, ten former motor oil, waste oil, and motor fuel aboveground storage tanks (ASTs), underground storage tanks (USTs), ammonia/refrigeration systems, servicing and maintenance of vehicles and equipment, on-site fueling and truck washing areas, petroleum discharges to the on-site streams, former waste oil pits, diesel fuel spills, and documented soil and groundwater contamination.
The scope of GTA's investigation included Geoprobe® direct push drilling and conducting exploratory test pits on areas of the site identified as areas of concern. Surface and subsurface soil and/or groundwater samples were obtained from various locations and submitted for laboratory analysis. In addition, a surface water and stream sediment sample were obtained for laboratory analysis from an on-site stream.
Based on GTA's investigation additional soils were removed from the subject property, a soil and groundwater management plan was developed, engineering and institutional controls were implemented, and remaining impacted soil and groundwater were addressed by the attainment of PADEP approved site-specific standards.