GTA's wetland scientists provide a full suite of services to residential and commercial developers, landowners, utility companies, engineers, legal firms, and government agencies throughout the mid-Atlantic region and the Carolina's. Our experienced scientists are proficient with the technical aspects of identifying and delineating wetlands and waterways and supporting our clients and their design teams throughout the permitting process.  Our wetland services include:
Preliminary wetland feasibility evaluations
Tidal and nontidal wetland and waterway delineation
GPS location of wetland flags
Preparing wetland reports and plans
Functional assessments and stream bioassessments
Applications for Jurisdictional Determinations from the U.S. Army Corps of Engineers
Federal, State, and Local wetland permitting, including preparation, submittal, and coordination with reviewing agencies
Stream and wetland mitigation services, including project site identification, design, preservation, construction observation, and monitoring
Rare, Threatened, and Endangered Species Surveys and Consultation
Highway 274 Force Main Replacement, York County, SC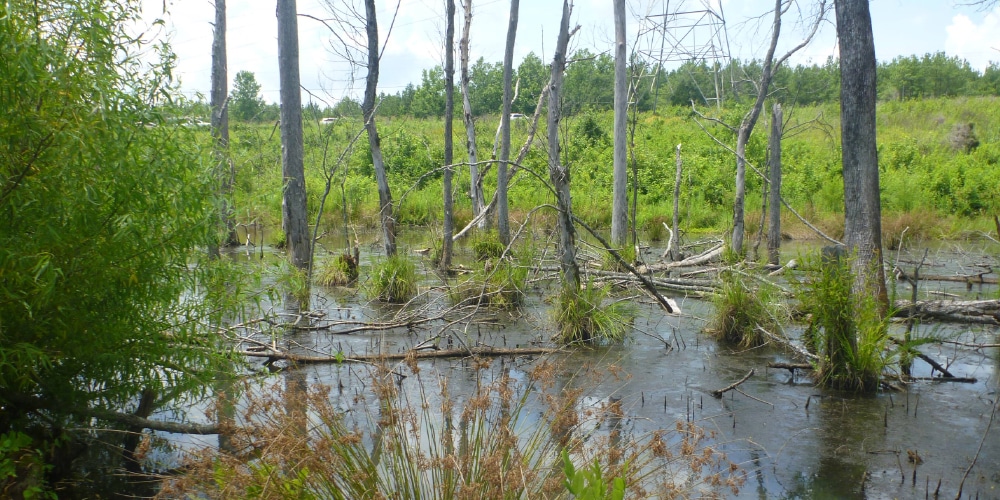 GTA provided geotechnical engineering and natural resource services for the replacement and expansion of approximately 7.0 miles of force main. GTA performed Standard Penetration Test borings along the length of the proposed force main to characterize subsurface conditions. GTA performed a wetland delineation of the proposed and alternative alignments, and obtained Nationwide Permit 12 verification from the U.S. Army Corps of Engineers for impacts to wetlands and waterbodies. GTA also obtained authorization from the South Carolina Department of Health and Environmental Control to install the utility line beneath state navigable waters (Lake Wylie). GTA managed botanical surveys to obtain project concurrence from the U.S. Fish and Wildlife Service.
Dorchester View/Dorchester Woods, Anne Arundel County, MD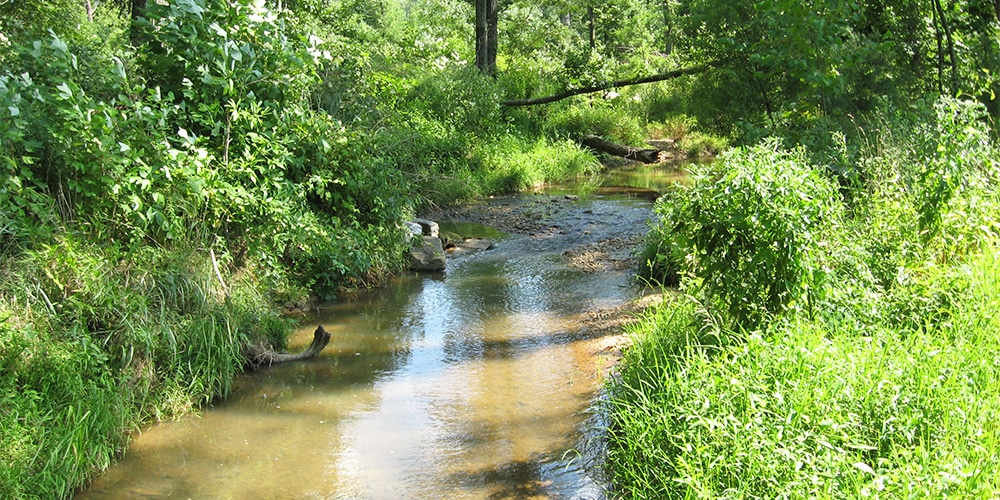 GTA managed and performed wetland delineation, wetland permitting, and forest conservation services for this 42.4-acre, proposed office park and residential community with an off-site sewer connection.  Additionally, GTA performed surveys for the federal threatened plant species, Helonias bullata (swamp pink).  GTA's surveys were reviewed and approved by the Maryland Department of Natural Resources.
CarMax Property Pulaski Highway, Baltimore County, MD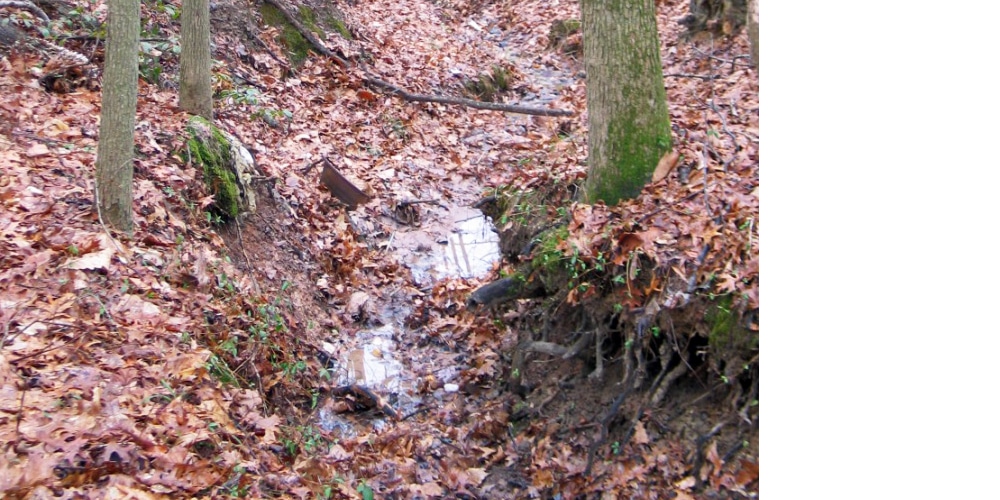 GTA performed wetland delineation, wetland permitting, forest conservation, and Chesapeake Bay Critical Area (CBCA) conservation services for this 31.5-acre, proposed vehicle storage, service, and auction site in the White Marsh area of Maryland.  A successful variance request and alternative analysis was prepared for the County to justify impacts to forest buffers, and for the MDE and the Corps to accompany the wetland permit for impacts to wetlands.  A Forest Retention Investigation Report justified necessary clearing of forest, while forest conservation plans and forest protection and establishment plans were prepared to protect forest resources inside and outside of the CBCA.
One Maryland Broadband Network, Statewide, MD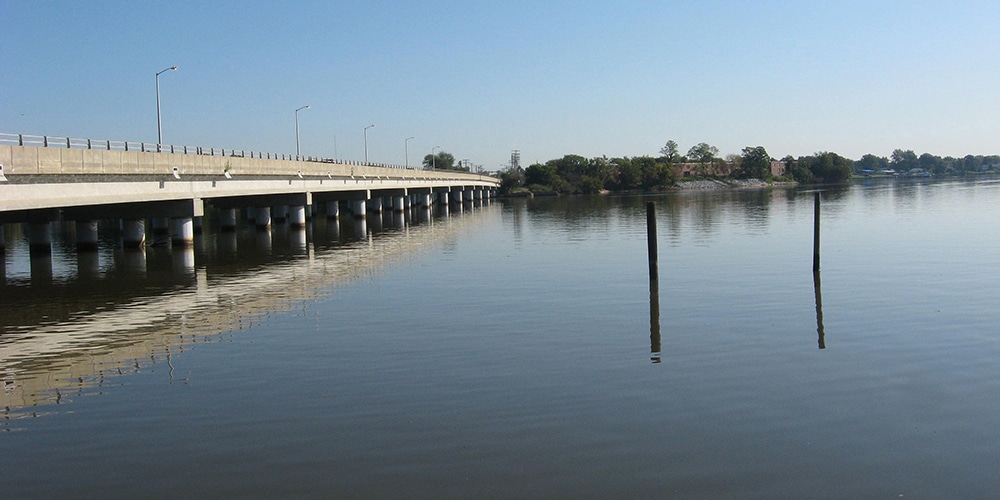 GTA provided non-tidal and tidal wetland delineation and permitting, and construction observation and testing services for the Maryland Department of Information Technology (DoIT) for its One Maryland Broadband Network (OMBN) project, an approximately 1,300-mile fiber optic broadband (high-speed Internet) network that links just over 1,000 government facilities and community "anchor institutions" in all 23 counties and Baltimore City, in Maryland. OMBN provides data connections and Internet access to 1,006 "anchor institutions" across the state. They include: 475 schools; 248 police and emergency centers; 209 other government and community support centers; 52 libraries; 16 community colleges; and 6 universities.
OMBN was a three year project that was funded through grants awarded through the federal Broadband Technology Opportunities Program (BTOP) as part of the American Reinvestment and Recovery Act of 2009 (ARRA). This award was the third-largest BTOP grant nationwide. Due to the projects fast paced construction deadline driven schedule, close coordination was required between the Client, GTA's Natural Resource Management Team, and Regulatory Chiefs at both the Maryland Department of the Environment (MDE) and the United States Army Corps of Engineers (USACE), in order to maintain construction schedules and grant conditions.
In approximately nine months, GTA reviewed and delineated jurisdictional waters and wetlands along approximately 900 miles of proposed underground placement of fiber optic cable. In areas where impacts to jurisdictional waters, wetlands, wetland buffers, and regulated 100-year floodplain could not be avoided, GTA's seasoned staff of wetland scientists worked very closely with the MDE and USACE to obtain authorizations for unavoidable impacts. Additionally, GTA further coordinated with the MDE, USACE, and the State Board of Public Works to obtain a Tidal Wetland License for unavoidable crossings of 23 regulated tidal waters, including wetlands.
GTA performed construction observation services during the horizontal directional drilling (HDD) operations beneath eight tidal wetland crossings for the installation of the underground conduit for the fiber optic cable. GTA's responsibilities for this task included observation of the site conditions before, during, and after construction, including observing the tidal wetlands for disturbance or contamination from the HDD operation, and preparation of a report documenting the process. GTA's reports were submitted directly to the Wetlands Administrator of the Maryland Board of Public Works.
Early in the review process, GTA participated in multiple MDE and USACE pre-application meetings to define an efficient review process that would not hinder the project's schedule. Additionally, GTA participated in meetings with representatives of the Governor's office to facilitate the review and approval of this project. Throughout the process GTA worked to gain efficiencies in the review process and ultimately save the project money, which could be used to connect additional anchor institutions.
Beech Creek, Harford County, MD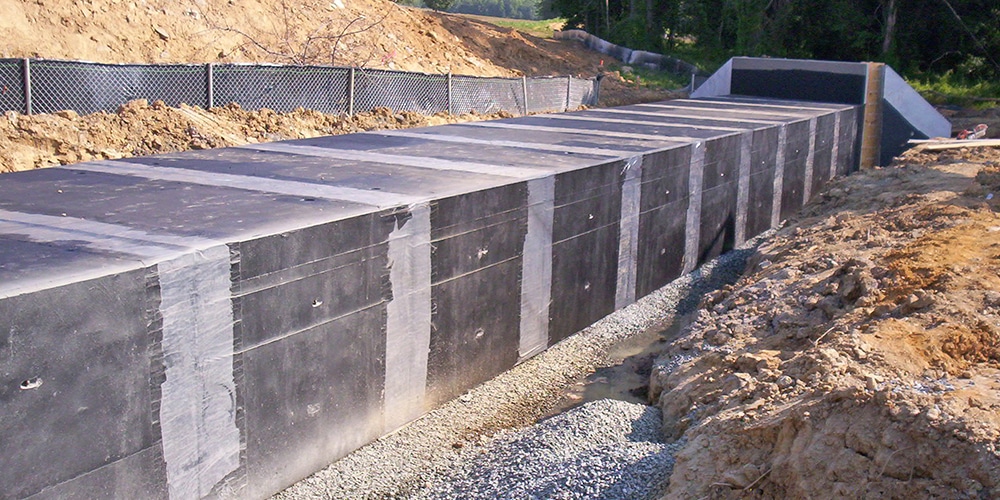 GTA provided wetland delineation, GPS location of wetland boundary, rare, threatened, and endangered species consultation, wetland permitting, and stream mitigation design services for the proposed 349 single-family and 397 townhome subdivision on a former 300-acre golf course. Following the completion of the wetland delineation, GTA submitted a Joint Federal/State Permit Application for proposed impacts to streams, wetlands, wetland buffers, and the 100-year floodplain. The proposed impacts included three road crossings of streams and wetlands, site grading, lot fill, utility line crossings of streams and wetlands, and stormwater management pond outfalls. The road crossings consisted of a 9-ft by 6-ft box culvert, a 72-inch reinforced concrete circular pipe culvert (RCCP), and a 48-inch RCCP culvert. The comments received from the Maryland Department of the Environment and the United States Army Corps of Engineers focused on avoidance and minimization of the proposed impacts resulting from the three road crossings. These agencies were firm in their comments to redesign the crossings using spanning structures such as bottomless arch culverts or bridges. In collaboration with the project engineer, GTA was able to successfully present definitive justifications for the use of the proposed box and RCCP culvert crossings. These justifications included:
an assessment of stream geometry;

location of large areas of wetlands both upstream and downstream of the proposed crossing locations, which would result in additional impacts to the site's resources;

stream scour and public safety issues resulting from a spanning structure that would bend to mimic the stream geometry;

inadequate span length for bottomless arch culverts;

inadequate space for utilities within the road over spanning structures, which would result in additional utility crossings of the resources; and

small drainage areas contributing to the proposed culverts, which could be adequately conveyed through the culverts as proposed.
The approval of the proposed box and RCCP culverts resulted in an approximate construction cost savings of $600,000 to $850,000 for our client.
Additionally, GTA successfully negotiated with the reviewing agencies to accept stream bank enhancement plantings as a form of stream mitigation. These enhancement plantings will fill in gaps in open areas along the stream corridor to create a continuous forested stream corridor throughout the site, which will buffer the stream from the proposed development.
Representative Projects
---