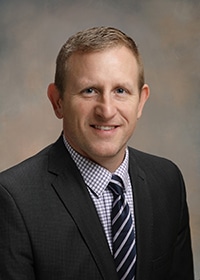 Shepard S. Winckler
Associate
Due Diligence Consulting

Laurel, MD Office
(410) 320-0805
SWinckler@www.gtaeng.com
We are pleased to announce that Shepard S. Winckler has joined GTA as an Associate of the firm.
Shep brings 25 years of experience in environmental consulting to GTA, where he will manage projects and clients in GTA's largest office. Throughout his career, Shep has served private real estate owners and developers, multi-family housing operators, REITs and pension fund investors, property managers, commercial lenders, attorneys, insurance companies, telecommunications carriers, and local governments. Shep has managed and performed transactional due diligence, environmental investigation, and remediation at over 1,000 sites throughout the United States, with primary focus on the eastern states. His work has included Phase I Environmental Site Assessments (ESAs); removal and closure of underground storage tanks (USTs) and associated contaminated soil and groundwater; performing site investigations to characterize the extent and severity of soil, surface water, groundwater, and soil vapor contamination; operation and maintenance of subsurface remediation systems and equipment; and characterization and management of hazardous and regulated wastes for proper disposal.
Additionally, Shep has managed and performed microbial (mold) assessment and remediation, indoor radon and volatile organic compound (VOC) sampling and mitigation, asbestos survey and abatement, lead-based paint survey, and lead-in-drinking water sampling in hundreds of multi-family apartment and commercial properties.
He received his Bachelor of Science degree in Geosciences from Pennsylvania State University, and he is a member of Geoprofessional Business Association and Maryland Building Industry Association.