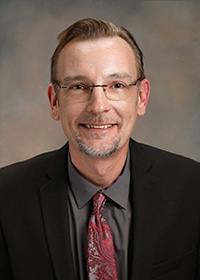 Tim Fowler
Associate
Construction Observation & Testing Services

Frederick, MD Office
(301) 682-5226
TFowler@gtaeng.com
We are pleased to announce the promotion of Timothy P. Fowler to Associate of GTA.
With more than 24 years of experience in the construction industry, including 12 years with GTA, Tim is responsible for managing GTA's Frederick, Maryland office with regards to daily operations, business development, and community involvement, and GTA's projects with regards to problem identification and resolution as they apply to geotechnical, construction, and environmental issues.
As an Associate with GTA, Tim is responsible for managing quality assurance and quality control on a wide variety of construction observation and testing projects, as well as Special Inspections for residential, commercial, and government projects across the MD/DC/VA area. His experience has included management and field inspection and testing of controlled fill, stormwater management facilities, chemical stabilization, asphalt placement and coring, pervious concrete testing, foundation inspections, cast-in-place concrete, slope stabilization, retaining walls, sediment and erosion control (NPDES inspections), and other various geotechnical and construction monitoring activities. Additionally, he provides training, mentoring, and oversight of GTA's field engineering technicians, management and office staff, and laboratory operations.
Tim is an active member of American Society for Testing and Materials (ASTM); WACEL's Certification Exam Committee; Frederick County Chamber of Commerce; Frederick County Builders Industry Association; and Maryland Construction Network.